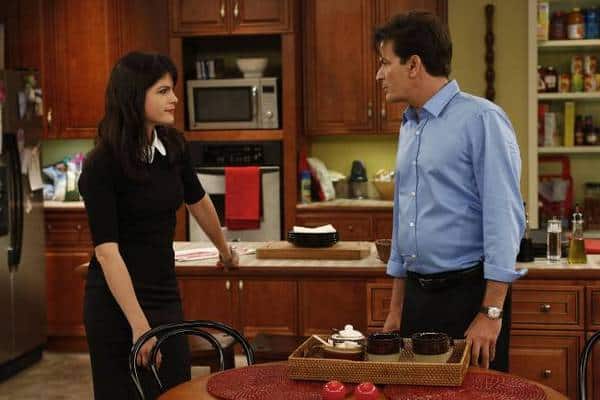 Charlie Sheen does crazy stuff and makes crazy statements all of the time. But this week reports were showing that Sheen was pretty annoyed at actress Selma Blair for calling him unprofessional because he's late to the show often and doesn't seem to have a great work ethic.
But then yesterday Sheen gave the show's producers an ultimatum. Sheen returned to work on Monday telling the producers that he wanted the termination process started immediately or he'd walk from the show. Sheen is set to make anywhere between 75-$200MM if he completes 100 episodes so it was a pretty decent sized threat.
Speculation that Blair would be fired began when she wasn't on set Monday. Sure enough, late last night it was confirmed that Blair would not be returning to the show. Lionsgate, the studio behind the show, just released a statement saying, "We are confirming that Selma Blair will not be returning to Anger Management and we wish her the very best."
Looks like a victory for Sheen. Keep drinking that snake juice guy.