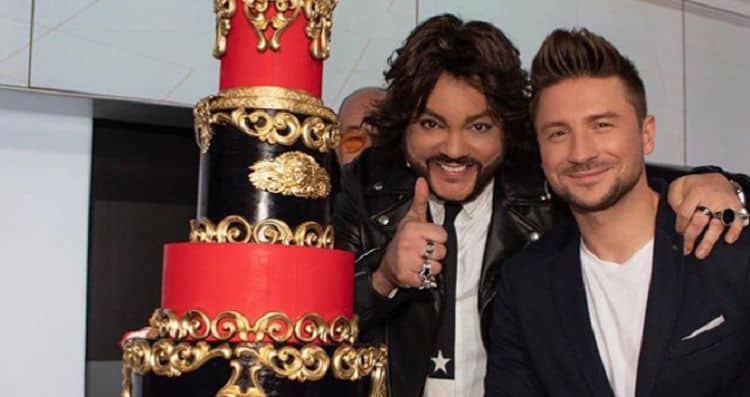 There are a lot of names out there to remember and how well you recall a lot of them really depends on what you're into and what kind of entertainment you follow. Some names are more popular than others but there are always individuals just waiting to be noticed for their years of dedication and hard work that has gone into creating the kind of reputation that will elevate them above the masses. Sergey Lazarev is one of those individuals that has put in the work and done his time and he has reaped the benefits a time or two since he's created a career that he can be proud of and has managed to keep himself on an even keel while pushing forward with each new endeavor. To this point he's still gaining notice and might need another big push to become a world-renowned star, but he's on the right track at the very least.
Here are a few things you might not have known about Sergey.
10. When he was very young he was into artistic gymnastics.
This is pretty much what it sounds like since the athletes do less vaulting and perform on various apparatuses in order to master routines that are then judged along the same lines of anything else in this field. It does seem a trifle more demanding and a little more specialized than regular gymnastics.
9. He started singing and acting before he was 10.
Sergey was pretty young when he started out being groomed to show his level of talent. It would appear however that he was a natural as it seems as though he continued to progress throughout his life and only got better as he got older.
8. Sergey has been a theater actor as well.
It almost feels as though he was pushed to be the best in something and was given plenty of options to go with, or more likely he had a lot of interests and just wanted to try a bunch of different things to see where his interest really was. To date it would seem that he's been able to find that he's quite good at a few things in life and is able to excel with the kind of hard work and dedication he's been putting in.
7. He was part of a singing group, but in 2004 he went solo.
After the second album as part of a group he decided to go solo and it seem as though that might have been a better decision since his fortunes started improving and his career started to increase along with his popularity. While a lot of people in America might not know the pop singer it does sound as though he became quite famous in his home country.
6. Sergey is very popular on social media.
He does have millions of followers, which to some people might not mean much but to others indicates that he's definitely someone that people feel the need to pay attention to and an individual that is worth the time and effort to find out about.
5. He finished second in the Russian version of Dancing on Ice.
Some folks say that no one remembers the person that finished second but it kind of depends on the contest and how hard the fight for first really was. It's true that the first place winner tends to get all the glory, but finishing second still means that you fought the good fight
4. Sergey has produced six studio albums and over 60 singles.
Obviously this guy is no flash in the pan star since he's been around since the 90s and he's been putting in work when it comes to the studio. The mere fact that he's not well known in the US could be because the US has plenty of unknowns of its own that are scratching and clawing to try and get some kind of recognition in the industry. But obviously this guy knows how to work and he knows how to hustle.
3. As of now it would seem that his net worth is under review.
There's been a report that he's worth anywhere from $100k to $1 million, but at this time it seems safe to say that it's under review and isn't entirely certain. Given that he's made a pretty decent career for himself it seems fair to say that his net worth is probably a lot more impressive than the numbers given would indicate.
2. He's currently in his mid-30s.
There's still a lot of time in his life to do something that might gain the notice of the fans and elevate him to the point that he might be on par with some of the American greats.
1. Sergey collaborated with T-Pain once.
This more than proves that he's not a poser since not only has he produced a decent number of albums, but he's been on stage, singing, with one of the more well-known artists of the current era.
Look him up, you might be impressed.