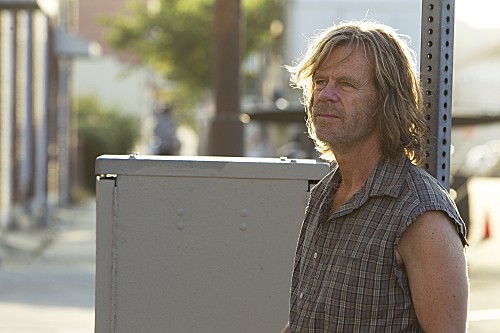 On the next episode of Shameless, Fiona has decided to seek custody of the kids after getting them all back from foster care. All she needs is Frank to sign away his parental rights and she can begin the process of becoming the kids' legal guardian, since she already located Monica and got her signature on the same document. But Frank doesn't want to sign, merely claiming that they're his kids and not providing anything else in the way of substantive reasoning for why he won't do Fiona this favor. He has never wanted any of his children nor has he treated any of them with the slightest bit of respect or love, so the resistance has to either be deliberate pushback meant to rattle Fiona or a move of desperation to keep the access to the house and the Gallagher family squirrel fund.
Elsewhere on Shameless, Fiona and Lip are plotting to get the house in their name, though it'll be more difficult than getting a signature and calling it a day. There are tax documents to falsify as proof of Fiona having the income to support five children, while the ghost of Aunt Ginger has reared its ugly head after popping up when the city wanted to work on the sewer line. In addition to a death certificate, the Gallaghers need to find a body (any body!) to stand-in for Ginger so that they can get her declared dead. Interestingly, if they do manage to get the paperwork done and filed, Ginger's death being made official will cease her monthly checks, thereby leaving Frank without his primary source of income. Should he get wind of what they're trying to accomplish, what will Frank do to hinder their progress?
Shameless airs Sunday at 9:00 on Showtime.
Will Fiona get a body to pose as Aunt Ginger? Should Frank sign over his parental rights to Fiona? Where exactly is Monica in all this and will she be forced out of the shadows during all the chaos?
http://www.youtube.com/watch?v=wWm1mSVBSPo