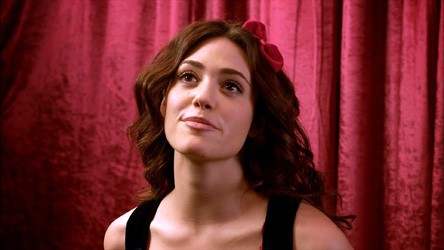 Fiona Gallagher should be on top of the world. After two seasons of having to keep the kids in line and struggling to find her place in the world, she put some of the pieces together by earning her GED and getting back together with Jimmy. She now has the ability to get better jobs in which to support the kids and with Jimmy around, there's someone to help shoulder the burden and keep her happy when it all starts crumbling down. However, on the next season of Shameless, the only thing crumbling will be their relationship.
On a level, the sudden relationship problems make sense. Fiona took quite a while to come around on the idea of being with Jimmy again, so even though they seemed to patch things up last season, even after the Estefania drama, there's likely still a part of her that is unsure about going there again. Combine that with her newfound career ambition and reignited ambition that had to be stifled in favor of being a caregiver and you have someone who feels as if she's outgrowing a part of her life. Being with Jimmy could be reminding her of the person she was (not who she wants to be) and since he's not exactly brimming with motivation to get out of their current situation, she might not want to get in deep with him again and risk being stuck.
Fiona doesn't want to put starting her life on hold until she's too old to fulfill every one of her dreams, so Jimmy will have to wake up if he wants to be around that long.
The third season of Shameless premieres Sunday, January 13th at 9:00 on Showtime, followed by the season premieres of House of Lies and Californication. You can check out two additional teasers for the season here.
Will Fiona ever have the happily ever after that she's been chasing? Would you like to see her try to work things out with Jimmy or is it time for her to spread her wings a little? What do you expect to happen this season on Shameless?
http://www.youtube.com/watch?v=bQ1_Tdv8Tp0