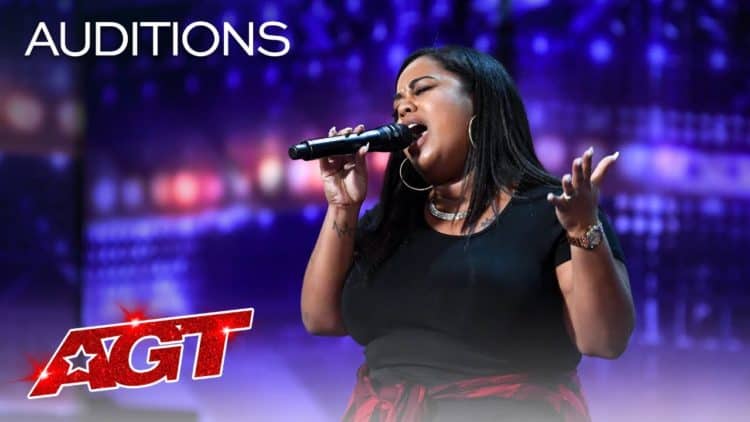 We love when reality shows bring us the new faces of a new season. They always make us smile, and the story of Shaquira McGrath is no different. She's starring on the new season of "America's Got Talent," and she's doing it with some serious talent. We cannot help but understand that her skill is seriously divine, and that she's probably going to go quite far. Right now, we just want to know more about the young woman who will undoubtedly go far in life.
1. She's only 24
She might be one of the most talented women around, but she's still so young. She's only 24, and she's living her very best life right now. She might not have the life experience that so many other people in her shoes have, but she's getting there. She's making her way, learning from her experiences, and using them to better herself and her talents.
2. She's A Southern Girl
Who doesn't love the south? It's where people are warm and friendly, where sweet tea is a food group of its own, and where humidity is a way of life. This Georgia girl is just that; a total peach. She's sweet, warm, and welcoming, and she's so amazing to share her talent with the rest of the world. She's graced us with her talent, and we very much appreciate that.
3. Her Talent is Life-Long
Shaquira McGrath did not just wake up one day and decide she wanted to sing. It's almost a calling for her. She's been at it since she was two, and that's amazing. To know and recognize such talent at such a young age means one thing – it's real talent. She's going so far in life, and we cannot wait to watch.
4. She's Got Goals
Goals are so good in life, but hers might just be a little sweeter than most. Her goal is not just to win this talent competition and showcase herself to the world, but to make the world a little bit brighter one song at a time. It's her goal to use her voice and her God-given talent to bring happiness to those who hurt, joy to those in pain, and to inspire those who feel hopeless. This is a woman who is on fire, and we look up to her.
5. She's Struggled with Her Body
Like almost everyone who has ever looked in a mirror, she struggles with her body. She'd had a long road of body image issues, and she's handling her business. She's been taking her time to make lifestyle changes. No fad diets here, thank you very much. She's making slow changes, amazing progress, and turning her health into a priority and a lifestyle. She's said she's not where she wants to be yet, but she's come too far to be upset by where she is. She is goals herself.
6. She's Close with Her Family
If you take even a quick look at her social media platforms, this is one woman who loves her family. They are there for her, she is there for them, and they love to spend time together. They give us the impression that we'd like to all be invited over for Sunday family dinners, please.
7. She's Got An Uplifting Spirit
If there is one thing this woman makes us feel when we look at her, see her, and read her posts, it's uplifted. She's so positive. She has such a beautiful outlook on life, and we cannot wait to see this woman go so much further. She is a light in such a dark time, and that might be why so many people are so instantly drawn to her.
8. Gretchen Wilson Loves Her
When McGrath performed Wilson's "Redneck Woman" during her audition for the hit reality show, she blew everyone away. Her skill is beautiful, and Wilson herself took notice. She went right to Twitter to tell the young star, "What an awesome performance and a beautiful lady! Can't wait to see what she has next! @shaquirabby" and we cannot even imagine how that made her feel.
9. She Sang at Work
Before she was ready to audition for the show, she worked to keep her customers happy at her job. She was a server at the Atlanta Braves Stadium, and she'd use her time working to sing to her customers when they weren't talking to her. Lucky customers, right?
10. The Reason She Didn't Pursue Her Talent Sooner
She knows she's good, and she knows she should have gone out and worked her A game sooner to make a name for herself, but McGrath says she was in her own head during most of her life. She said that she knew she was talented, and that other people knew she was talented, but that she always felt that she could be thinner or taller or more this or less that and she never felt she could do it. We are here to tell her that she doesn't need to be anything but herself, because she is utterly fabulous as is.