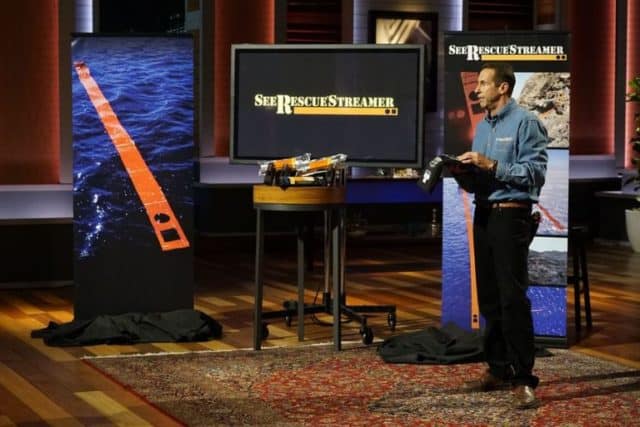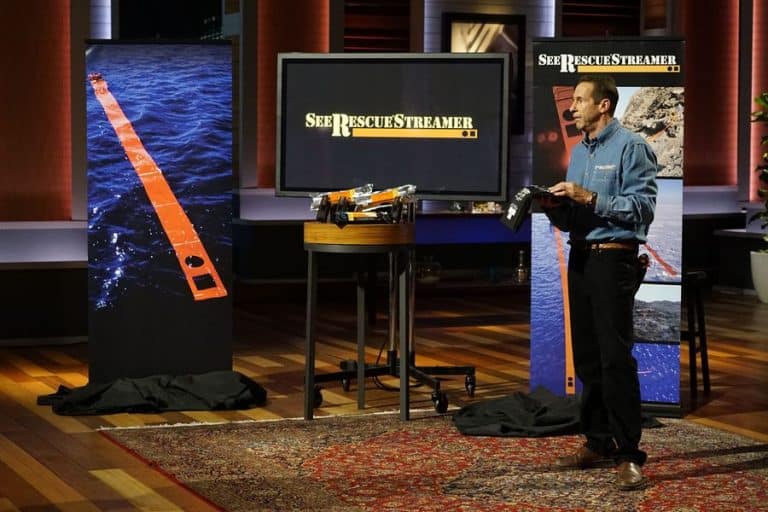 Dr. Robert Yonover realized that if hikers or boaters are in a jam, the current methods of making yourself more visible to potential rescuers aren't necessarily up to par.  It's why he invented the See Rescue Streamer.   The device is a 25-foot long bright orange streamer that you can deploy in distress.   The streamer is highly visible from the air and when you roll it out aircraft and boats should easily be able to see.  The streamer is currently being used by the military but now it's available to the general public.  According to the Shark Tank Blog:
Dr. Yonover is a Ph.D. geochemist/volcanologist from Hawaii. When he's not doing deep dives for research, he enjoys fishing off the Hawaiian shores. The See Rescue Streamer isn't his only invention. He invented other patented survival items for military and civilian use: Pocket Floatation technology, Portable Emergency DeSalinator, Video Search and Rescue (vSAR) technology, Inflatable Rescue Board, and the Inflatable Paddleboards used all over the world.
His product saves lives. There are many stories of people lost both on land and at sea where the product allowed them to be seen by rescuers. He got the idea for the Rescue Streamer when he was flying in a small plane with a sputtering engine. He thought "if the plane goes down, I'm a goner." After 11 years, he finally came up with the product and patented it. Now, it's available to anyone with the potential of being lost and in a life threatening situation.
We'll need to learn a little more about how he's doing with the product so far, costs involved as well as his current margins.   The main question is, "is this a product that can scale but also be marketable?"  Are boaters and hikers really going to feel this is necessary?  My sense is that the product is more of an "insurance policy" of sorts but if it's the best and most economical one out there, Yonover could be onto something.  But again, I think this is all going to come down to how he's doing with it now and whether or not the sharks think it can grow.