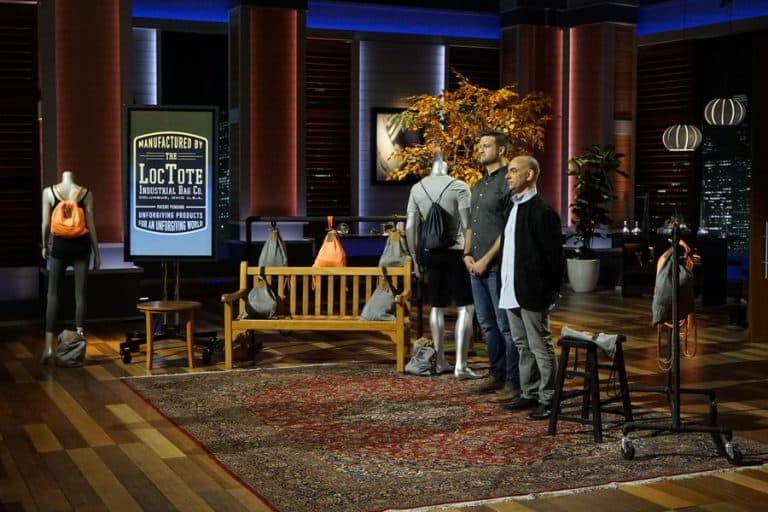 It's hard to deny the existence of theft for travelers.  In fact it's a pervading problem both here in the U.S. and overseas.   Is part of this problem the security of the bags we travel with?  That's something that company LocTote is trying to convey on the next episode of Shark Tank.   Adam McBride and Don Halpern will be pitching the sharks on their super secure "over engineered" travel bags.   According to Shark Tank blog:
Halpern got the inspiration to invent LocTote while vacationing in St. Croix with his family. While he was swimming, he observed someone stealing his wallet. He immediately started looking for a bag he could lock to a stationary object that could hold all his essential items without fear of theft. When he couldn't find anything that suited him, he decided to invent it.
The bags are made with slash resistant fabric used in body armor. There's RIFD blocking technology to prevent credit card skimming. The straps are steel woven to prevent cutting and the whole bag locks to just about anything. It's waterproof too! Despite the tough features, the bags are still soft and stylish looking. As it says on the website, everything about the product is over engineered.
Halpern got the business off the ground with a wildly successful Kickstarter campaign that raised $855,094. They make the bags in New Albany, Ohio. The original bag costs $179, but they have other models in the works.   Halpern and McBride will more than likely be looking for capital to increase production and well as expand their produce line.  They'll need more money for research and development as well as for someone to come in and help them with their marketing.  If the numbers show potential I have a feeling we might see a bidding war from the sharks.  I could easily see Kevin O'Leary jumping all over this one.  But don't count out Daymond John because technically luggage can be considered a form of apparel.
Check out their intro video below: