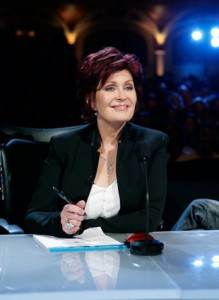 Sharon Osbourne has quite America's Got Talent, but it has nothing to do with a rumored feud with Howard Stern, or money. In fact, it has nothing to do with America's Got Talent at all. Sharon is calling it quits because her son Jack, who was recently diagnosed with Multiple Sclerosis, was allegedly fired from the reality show Stars Earn Stripes after he revealed his diagnosis to the world. Osbourne is calling this discrimination.
So far there hasn't been anything in the way of a response from NBC on her quitting America's Got Talent, which is on break for the Olympics at this point, or how they will move forward without her. Considering the fact that Osbourne has gone public with these allegations, NBC probably won't try to work out a compromise since it would suggest that her allegations are true.
NBC has commented on the situation with Jack in the past, saying that while some emails expressing interest were exchanged with the young Osbourne, no contracts were ever signed and they were never legally obligated to have him on the show.
As for any contractual obligation Osbourne may have with America's Got Talent, she claims NBC can not force her to work out here agreement telling the New York Post "They can't make me do something I don't want to do, all they can do is stop me from being a judge on another network for five years."