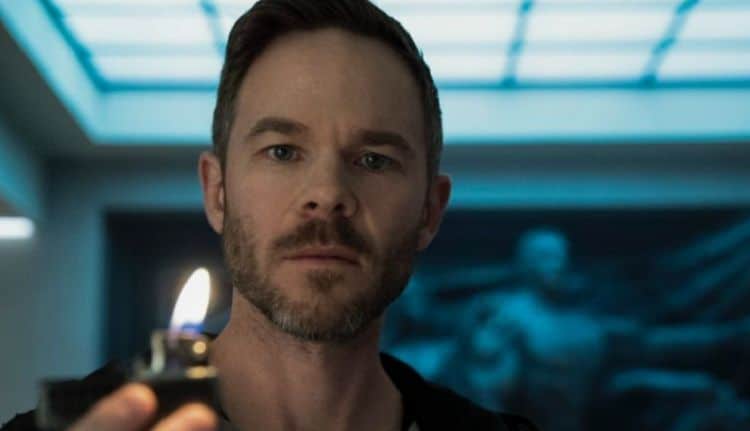 Growing up in the entertainment industry can be a very challenging experience. Unfortunately for a lot of people, making the switch from a child star to an adult can be an impossible hurdle to overcome. However, Shawn Ashmore has done it with ease. Even after being a professional actor for the majority of his life, Shawn continues to develop his craft and his resume reflects that. He has appeared in several well-known movies and TV shows throughout his career. He is perhaps best-known for his role as Iceman in the X-Men franchise as well as his role as Eric Summers in Smallville. No matter what kind of character he's playing, Shawn's portrayals are always authentic and fun to watch. Keep reading for 10 things you didn't know about Shawn Ashmore.
1. He's From Canada
Shawn has been a fixture in the American industry for so long that most people are under the impression that he was born and raised here. However, he is actually originally from British Columbia, Canada which is where he got his start in acting before relocating to the United States.
2. He Has An Identical Twin Brother
If there's one thing many people don't know about Shawn it's that he has an identical twin brother named Aaron who is also an actor. In fact, you've probably seem them work together without even being aware. Aaron and Shawn have played twins in movies but Aaron has also worked on several projects on his own. Aside from the things he's done with his brother, Aaron is best-known for his role in the TV series Killjoys.
3. He's A Family Man
Shawn is the kind of celebrity who prefers to keep his personal life a little more on the low key side. He is a dedicated family man who has been happily married to Dana Renee Wasdin  since 2012. The couple has one child together and Shawn enjoys spending as much time with his son as he possibly can.
4. He Loves Spending Time Outdoors
Just because Shawn is a star doesn't mean that he doesn't like to enjoy the simple things in life. In fact, those are the things he enjoys the most. When he has free time, one of his favorite things to do is to be outside. He loves to do things like go hiking, skiing, and canoeing.
5. He's A Gamer
Video games have played a big role in Shawn's life. He grew up gaming and still does so today. However, his love for games goes far beyond playing them. Throughout his career he has also appeared in a few video games as both a voice actor and a motion capture actor.
6. He Would Be Open To Playing Iceman Again
Playing Iceman is the role that took Shawn's career to a whole new level. He is grateful for the opportunity to have been part of the X-Men franchise. During an interview with ET Canada, Shawn shared that he would be open to playing the role again if ever given the chance.
7. He's Always Loved Acting
There aren't many people who can really say that they grew up and got the chance to do their dream job. Shawn Ashmore is one of the lucky few. He's always dreamed of becoming an actor and the success that he's been able to achieve has been even more than he could have ever imagined.
8. He Likes To Watch Movies
Many actors have said that they don't enjoy watching TV shows and movies in their free time. For a lot of them, it reminds them too much of work. Shawn doesn't feel that way and he enjoys the experience of watching movies. During the COVID-19 pandemic, Shawn said that he has found a new level of appreciation for watching movies at home.
9. He's Also A Producer
Being in front of the camera is what has made Shawn famous, but it's not the only place where he can put his skills to good use. He's also flexed his muscles as a producer and currently has three production credits to his name. There's no word on whether or not he plans to do more production in the future, but it wouldn't be surprising.
10. He Likes Acting In Independent Films
It's easy to assume that most actors prefer to do big budget films because the pay is higher than what they'd get on small projects. But as an actor, Shawn actually prefers to do independent films. These smaller projects allow for much more creativity and collaboration that isn't always possible when there are more people involved.