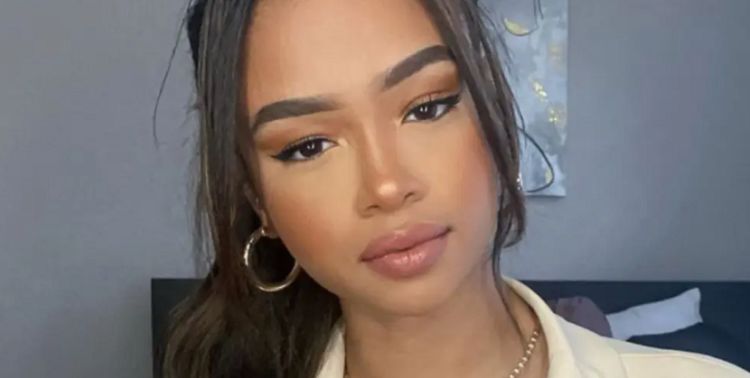 "Love Island USA," became a much bigger hit that many people thought it would. We have to admit we didn't see it growing this big when it first premiered in season one, but it has. Season two is even bigger and more dramatic, and we are just sitting here wondering how many of these singles are going to find true, lasting love…and how many of them really want that. The show started with a few people all looking for love, but there have been many new faces showing up and looking for the same over the past few weeks. One of the newest faces on the show is Sher Suarez, and people want to get to know the new girl a little more than they did when she first showed up on our television screens.
1. She's 22
She's still really young. She's looking for love, but we don't know that she's got a lot of experience with it in her life. At just 22, she doesn't seem to be someone old enough to have much experience with a long-term relationship of any sort. Of course, we don't know if she had a high school or college sweetheart, so we could be wrong.
2. She's A Florida Girl
We do know she's from the Sunshine State. She's called both Orlando and Miami home, and both are lovely places to live. She's been around here her entire life, though she's called her heritage Dominican. We assume perhaps her parents or grandparents are from the Dominican Republic and came to Florida at some point before she was born.
3. She's Educated
She's a smart girl with an education. When she finished high school, she made the decision to move on to college. She has a degree from the Florida International University (which is commonly referred to as FIU). We don't know what she got her degree in, however.
4. She's Influencing
She's only got a few thousand followers, so she's not yet reached influence or even micro-influencer status on the Instagram platform, but she has a lot of products to share and to promote. This tells us she is trying to become an influencer, and we hope it works out for her if that is what she wants to do in her life.
5. She Loves to Travel
One of the things she enjoys the most in life is the ability to travel. She loves to see the world, and she loves to spend as much time as she can exploring it. Her social media feed is littered with photos her traveling and exploring new places, and we adore that about her. It's so good to get out of town and see the world as often as possible.
6. She's Not Afraid to Show Skin
She's got a great body that she obviously works hard to maintain, and she's showing the world she is not afraid to show that off. She loves to share photos of herself in a bikini or other skimpy outfits that don't leave much to the imagination. She has a very classic Miami style, if you ask us.
7. She's Shaking Things Up
She's got a new twist coming onto the show when she did, and she's not afraid to shake things up. You can't be when you are not part of the original cast, and you have to be willing to do a few things that might upset the rest of the cast. She's not here to make any friends, but she is not afraid to see what she can get even if it happens to mean she's getting something like someone else's boyfriend or love interest.
8. She's One of Ten
What's amazing about her introduction is that she's part of a new group of 10 new people who were brought onto the show together. She's someone who is part of the Casa Amore twist that was added in, and we don't know yet if people like it or hate it.
9. She's Kind of Private
She shares a lot online, according to those who can find her Instagram page, but she's someone who is keeping things relatively lowkey right now. She's hidden her social media accounts from the world, and we don't blame her.
10. She's Confident
If there is one thing we know about her, it's that she is a confident young woman. She is not afraid to try new things, have new experiences, and do what she needs to do to make her life her own. She's living it up, and that's amazing.