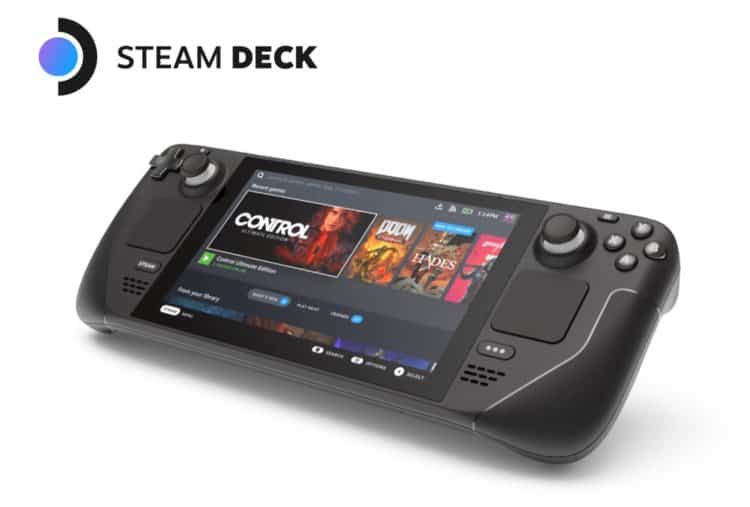 Steam recently announced their answer to the Nintendo Switch, the answer being the brand new Steam Deck. The Steam Deck is basically a mini gaming PC that allows you to play all of your favorite Steam games while you're on the go, or maybe just don't have access to your PC for the moment. The system won't ship until December 2021, but you can start reserving your units as of a few days ago, which is definitely a good move on Valve's part, because this should prevent the chaos that has been happening with the PlayStation 5 and Xbox Series X ever since they launched last year. The Steam Deck starts at $399, which isn't exactly cheap for a handheld, but there's a lot that factors into it. So, should you buy a Steam Deck for $400?
Internals
Internally, the Steam Deck actually seems like a beast for a handheld console. Take a look at some of the specs:
Processor

AMD APU
CPU: Zen 2 4c/8t, 2.4-3.5GHz (up to 448 GFlops FP32)
GPU: 8 RDNA 2 CUs, 1.0-1.6GHz (up to 1.6 TFlops FP32)
APU power: 4-15W

RAM

16 GB LPDDR5 on-board RAM (5500 MT/s dual-channel)

Storage

64 GB eMMC (PCIe Gen 2 x1)
256 GB NVMe SSD (PCIe Gen 3 x4)
512 GB high-speed NVMe SSD (PCIe Gen 3 x4)
All models use socketed 2230 m.2 modules (not intended for end-user replacement)
All models include high-speed microSD card slot
When I read that the Steam Deck will come stock with 16GB of RAM, I was actually quite impressed. To give you a little bit of a comparison, the Nintendo Switch only has 4 GB of LDDR4 RAM, and the Switch OLED Model will have the same internals, so it won't even come with the update to LDDR5. That means that the Steam Deck has four times as much RAM as the Switch, at only $100 more. If the Steam Deck wants to play Steam games, then of course it's going to need more power, and 16GB of RAM should definitely do the trick. The Switch does also have a 4-core CPU, just like the Steam Deck, but the Switch CPU is limited to 1.02 GHz, whereas the Steam Deck's Zen 2 CPU can handle upwards of 3.5 GHz – and if Valve stays true to what they're saying about the Steam Deck being a full-blown PC, then you should (theoretically) be able to overclock it.
Display
Taking a look at the display now, the Steam Deck comes equipped with a 7″ screen with a resolution of 1280 x 800px (16:10), and a refresh rate of 60Hz. The Nintendo Switch has a 6.2″ screen with a resolution of 1280 x 720, which isn't a huge difference, but it's still something. The Steam Deck has a larger display, and a better resolution, so naturally it would make more sense to buy the Steam Deck, right? Well, the upcoming Nintendo Switch OLED Model increases the size of the screen to match the Steam Deck, however, it doesn't increase the resolution, so the Steam Deck still beats even the new Switch in terms of display.
Power
The Steam Deck runs on a 30Whr battery, which will net you about 2-8 hours of gameplay, according to the website. While this will more than likely depend entirely on what games you're playing – obviously, you'll get more playtime on Binding of Isaac over Star Wars Jedi: Fallen Order.
Operating System
The Steam Deck runs on the SteamOS 3.0 operating system, so while it is a PC, you won't actually be able to use Windows or Linux with it. Well, actually, you can! If you feel the need or desire to completely wipe your console and remove SteamOS, you can do that. This is definitely surprising to me, but it's also great for those that wish to run a different operating system, or pretty much do whatever they want with it. You can even load up other game stores alongside Steam, so you could more than likely play Fortnite on the Steam Deck through the Epic Games Store, without any issues.
Dock
Just like the Nintendo Switch, there is an official dock for the Steam Deck. However, it will be sold separately, and we don't know a whole lot about it aside from its ports (DisplayPort 1.4, HDMI 2.0, USB-C, Ethernet, USB 3.1, 2x USB 2.0). While the "Steam Dock," as I'm calling it, will be sold separately, Valve says that you will be able to use any other USB-C docks that are on the market, so it's not a proprietary connection.
So, should you buy a Steam Deck for $400? Well, if you're really into playing PC games and having all of your games saved to the cloud, and if you're on the move a lot, then yeah, I would say that you could pretty easily justify $400 for the Steam Deck. However, the storage on the $400 model is only 64GB. If you want 512GB of storage, it'll cost you $650, which is ridiculous, if you ask me. My suggestion is to get the 256GB or 64GB model, and then just upgrade the storage with MicroSD cards.