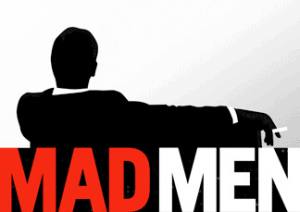 Yesterday was a wild day all over the Internet as news about Mad Men's renewal and delay hit. Fans were thrilled that the show would return, but disappointed that they'd have to wait for it. TVO's Mark O. Estes broke down what was at the heart of the negotiations between showrunner Matthew Weiner and AMC:
Despite possibly becoming the highest paid showrunner on basic cable with a salary of $30 million for the next two years, Weiner balked at AMC's three "deal points" that must be in place for the negotiations to move forward. These points are 1) insert product placement into the show, 2) shaving two minutes off episodes to air more commercials, and 3) the roles of two series regulars must be either reduced or eliminated to save money.
Fans hungry for more Don Draper and Co. immediately took sides, and it became clear that many were on Team Weiner while many others were on Team AMC. Unfortunately for all, Mad Men won't be back until early 2012, about a year from now. Other showrunners took to Twitter and expressed their thoughts just as fans did.
LOST co-creator Damon Lindelof had this to say: "Not that I'm sour grapes, but TEN MILLION DOLLARS a year for 13 episodes of a single show seems pretty fair, no? #SOURGRAPES."
Josh Friedman, executive producer of Terminator: The Sarah Connor Chronicles replied to Damon with "it's the 5 million per year for a writer's assistant that I find a little strange."
Kurt Sutter, the man who created Sons of Anarchy, tweeted the following: "You can't ask a network for 10 million, then whine when they want to expand their ad revenue source. Whore or saint, pick one." Hart Hanson (Bones creator) retweeted it.
Are you Team AMC or Team Weiner? Let us know in the comments, where you won't be restricted to 140 characters!