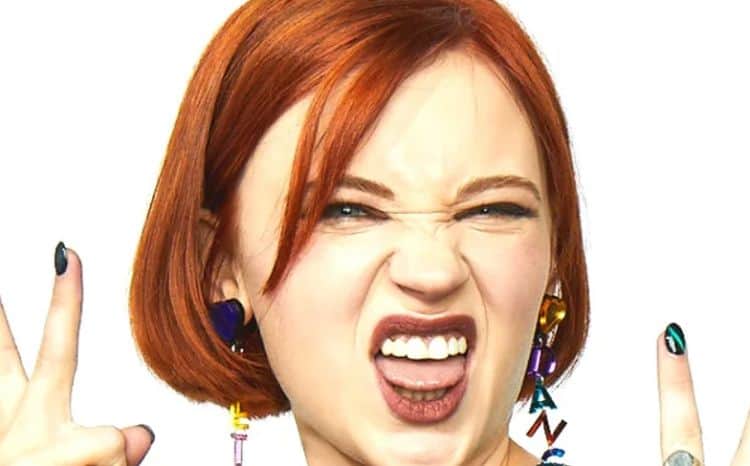 Many people who start acting careers during childhood have a difficult time growing up in the industry. Sierra McCormick, however, was successfully able to avoid the child star curse and build a successful career as an adult. Over the years, she has built a very impressive resume that includes several successful projects such as A.N.T. Farm. Recently, she has been getting a lot of attention for her role in the new series American Horror Stories which is a spin-off of the popular anthology series American Horror Story. Her new role will allow her to remind the world just how versatile she is and her fans couldn't be more excited. Keep reading to learn 10 things you didn't know about Sierra McCormick.
1. She's From North Carolina
Many people may not realize this, but Sierra actually has southern roots. She was born in North Carolina although she relocated to Los Angeles at a young age once she decided she wanted to get into acting. From what we can tell, she has lived in the Los Angeles area ever since.
2. It's Unclear If She Has Had Formal Acting Training
There's no denying the fact that Sierra McCormick is oozing with natural talent, but what we don't know is if she's ever taken any kind of acting classes. Since she started her career at such a young age, there's no way she could've attended a traditional acting program before making her professional debut. However, there's always a chance she's worked with acting coaches throughout the years.
3. She's A Producer
Sierra has spent the bulk of her career in front of the camera and that's where she seems to be the most comfortable. She also knows how to step behind the scenes when need be, though. She made her debut as a producer in 2020 with a short film called Trending. There's no word on if she plans to get behind the camera again.
4. She Loves Fashion
Most of the people who work in the entertainment industry have access to all sorts of name-brand clothing and accessories, but all of them have the style to pull it off. Fortunately for Sierra, style has never been a problem for her. Her fashion sense is awesome and she has the confidence to rock just about anything.
5. She's Very Passionate About Social Justice
Over the years, Sierra has been very intentional about using her social media presence to help raise awareness about the things that are important to her. She is a strong advocate for the fights to end racism and political justice. Not only does she share information, she also encourages her followers to educate themselves and do their part to make the world a better place. She has also spoken out about other issues that many deem controversial such as abortion and defunding the police.
6. She Is Extremely Flexible
Sierra has a condition called hypermobility syndrome. According to Medicine Net, "hypermobility syndrome is a condition that features joints that easily move beyond the normal range expected for that particular joint." This condition allowed her to perform some of her own stunts in Some Kind of Hate.
7. She Was In Are You Smarter Than A 5th Grader?
Being cast in A.N.T. Farm is typically seen as Sierra's big break. What many people don't realize is that she had another major opportunity several years beforehand. Between 2007 and 2008, Sierra appeared in nearly two dozen episodes of Are You Smarter Than a 5th Grader?
8. She's A Huge Music Fan
Acting may be her favorite way to express herself, but as a fan, Sierra is all about music. We didn't find any information to indicate that Sierra has any musical talents, but we do know that she loves listening to music. She loves all different kinds of music and she enjoys sharing playlists with her followers on Instagram.
9. She Likes To Travel
There are lots of people in the world who have no desire to travel, but Sierra has never been like that. She loves experiencing new things and she loves exploring different places.As a result of her career, Sierra has gotten the opportunity to travel all over the United States and to other parts of the world.
10. She's An Extrovert
Many people in the entertainment industry have expressed that contrary to popular belief, they are actually very introverted people. Sierra, however, is the opposite. She describes herself as being very extroverted. Like many extroverts, Sierra had a really difficult time during quarantine because there were far fewer opportunities to have social interaction.