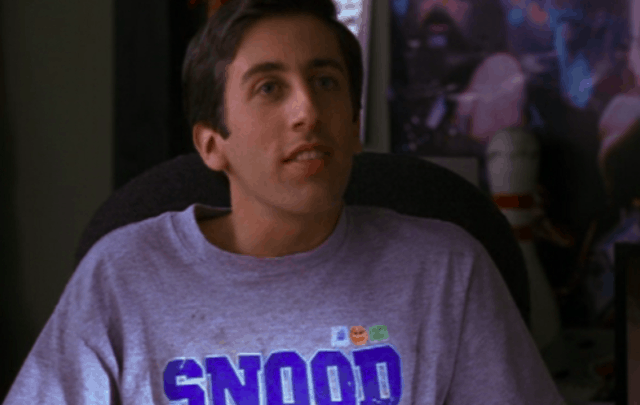 I'm sorry but I could not pass this up.  The other day Old School was on television and every single time that movie is on I always forget that Big Bang Theory star Simon Helberg had a small part in the movie.  You might also remember him in the movie National Lampoon's Van Wilder, the film that got Ryan Reynolds into the Hollywood radar.   However, one role you might completely forget he played was in the show Undeclared.
What you might also not know is how ridiculously alike he and Jerry Seinfeld once looked.  I dug up this screen shot from Undeclared and as you can do if there's a long lost son of Jerry Seinfeld out there, it's 100% Simon Helberg when he was on the show Undeclared.
I mean this is absolutely insane.  Almost creepy.