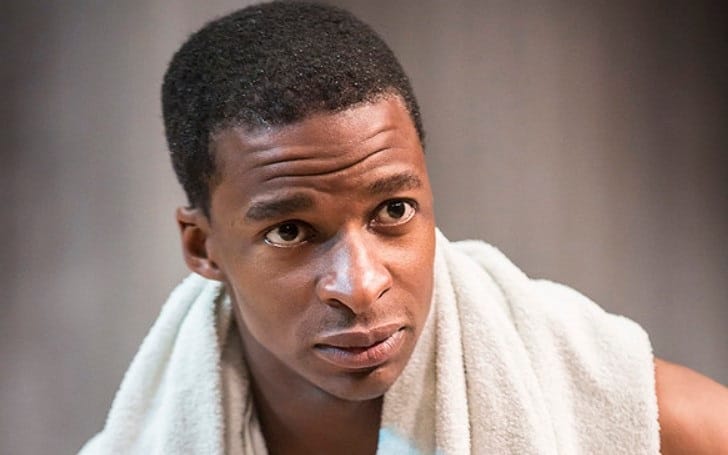 Simon Manyonda is the type of actor who fans love and other actors can't help but to respect. With an impressive career that includes on screen and theater roles, Simon is truly someone who can do it all. His tremendous acting abilities have made him stand out in every role he's played. In 2019, he got the chance to share his skills with viewers from all over the world through his leading role in the series His Dark Materials. The show was originally released on BBC one in the UK and then released on HBO in the United States. Now that he has fans from all over the world, people are excited to follow along as his career continues.  Continue reading for 10 things you didn't know about Simon Manyonda.
1. He's Worked With Some Very Big Names
Simon has gotten a lot of great opportunities throughout his career which has also put him in a position to work with some very well-known people in the industry. He has gotten the chance to work with the legendary actor Anthony Hopkins as well as theater director, Nicholas Hytner.
2.He's A Poet
Self expression has always been important to Simon, and acting isn't the only way he likes to express himself. He also enjoys writing poetry when he isn't busy with word. Sadly, we weren't able to track down any of his work so there's good chance he has chosen not to publish anything.
3. He Studied At London Academy of Music and Dramatic Art
London Academy of Music and Dramatic Art (LAMDA) is one of the best-known drama schools in the world. Not only was Simon accepted there, but he also was able to graduate early. Some of the school's other noteworthy alumni include Chiwetel Ejiofor and  Kim Cattrall.
4. He Had A Speech Impediment As A Child
When Simon was young, he probably never imagined that he'd do something like become an actor. He suffered from a speech impediment that made it difficult for him to communicate with others and resulted in him being a shy and quiet child. Fortunately, years of speech therapy helped him gain confidence in his speaking abilities.
5. He Is Dedicated To Working With The Youth
There are lots of people who reach a certain level of success and refuse to turn around and help others, but Simon has never been that kind of person. He has always enjoyed working with the youth and is especially passionate about helping them discover their love for the arts. He is currently a board member for Theatre Peckham which is a youth theater company for young performers.
6. He Would Love To Work With Jordan Peele
Even though he has already gotten to work with some very big names, there are still a few more people Simon has on his list of people he'd love to collaborate with. He told London Theatre Direct, "I would love to work with Jordan Peele because I love sci-fi and fantasy. Particularly Sci-fi. I think that its power to explore the complexities of human emotion and psychology is really beautiful."
7. Both Of His Parents Are Doctors
There isn't a lot of information about Simon's personal life on the the internet, but we do know that both of his parents are doctors: one of them is an OBGYN and the other practices general medicine. As you can imagine, Simon wanting to be an actor was probably somewhat of a curveball in their eyes.
8. He Isn't Very Active On Social Media
Social media has become a very powerful tool for actors and other entertainers. Not only does it give themselves a way to interact with fans, but it's also a great marketing tool to share information on the projects their working on. Still, Simon doesn't seem to be interested in social media. He has less than 700 followers on Instagram and has only posted eight times in the last five years.
9. He Loves Music
Music appears to be a big part of Simon's life and something he uses as a tool to narrate different moments and experiences. He created a seprate Instagram account called lia.tapes. The bio for the account reads "An Audio Visual Magazine – Exploring Artistic Processes + The Music that Inspires them." He also has a SoundCloud account where he shared a 'tape' of songs that represent his "life in art".
10. He's Narrated An Audiobook
Simon isn't technically a voice actor but he has lent his voice to Harper Audio to narrate the audiobook version of the 2005 novel Beasts of No Nation. It's unclear how Simon got involved with this opportunity or if he has plans to do any similar work in the future.