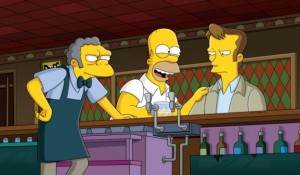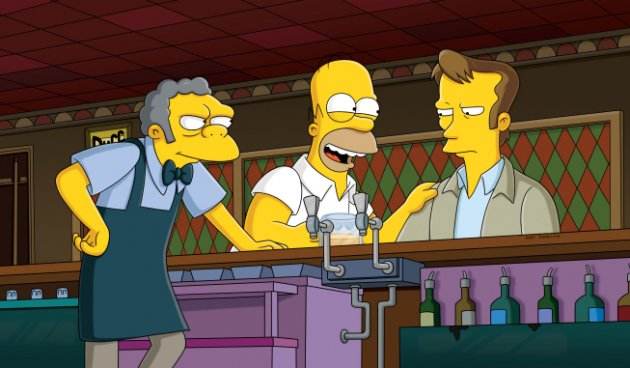 Last season of The Simpsons ended with the writers asking fans whether they think Ned and Edna should continue with their relationship. Fans have voted all month on this budding relationship and the outcome will be revealed in the season premiere.
Meanwhile, Kiefer Sutherland (24) and Tom Colicchio (Top Chef) will both be making guest voice appearances on the premiere of The Simpsons. In the episode, Sutherland will play Wayne, a security guard who has been recently hired at the nuclear power plant. Homer befriends Wayne, but Homer is soon kidnapped by Ukrainian terrorists. Wayne, who sufferings from tortured nightmares as a result of his time as a CIA agent, has to overcome his personal struggles in order to help Homer. Marge, meanwhile, dreams about being a contestant on Top Chef, and host Tom Colicchio will stop by to give her some advice.
Below is a trailer for the season premiere of The Simpsons, which airs on Sunday, September 25 (the same night that the other Animation Domination programs will premiere). We've also included a preview of all the Sunday animated shows on Fox.