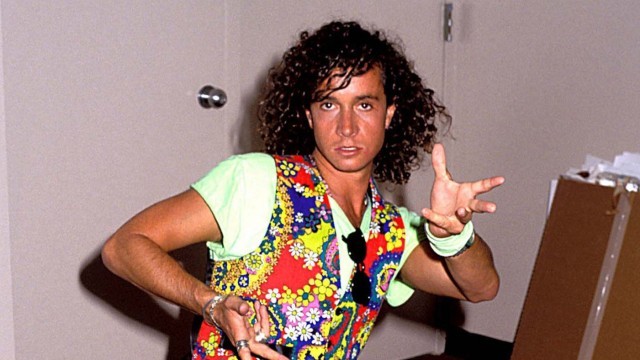 I feel like Pauly Shore was one of those guys you either really loved or really hated. There was no such thing as an in between with this guy. Sure he was annoying. And sure the guy was completely ridiculous. But you can't deny that the way he spoke and laughed made you smile. It was contagious and it was ludicrous. But it was still funny.
And while his movies were outrageously dumb, I still found him hilarious in Biodome, meshing with farmers in Son in Law to be amazing, and messing with people in the army in In the Army Now to be almost appropriate (but still funny).
Here are six videos to remind us that Pauly Shore was once pretty awesome.  Also judging by his recent appearance on Workaholics, he's still awesome.
Pauly Shore in In the Army Now
Flavor of Weiz
Biodome – This scene is amazing
http://www.youtube.com/watch?v=Pl4CXj7jcZg
Pauly at Sea World
Wheez the Juice
In Class Act – Minute 8:25
https://www.youtube.com/watch?v=SdHtidVVLs4