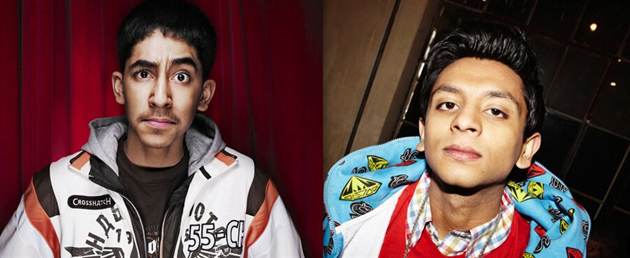 In the first UK series of Skins, Anwar Kharral (Dev Patel of "Slumdog Millionaire" and "The Last Airbender" fame) represented the good boy gone rogue mold in the group as he prayed all day, partied all night. Sex, drugs, rock 'n' roll were the three things he lived by, despite his religous and stern upbringing. Anwar, like his best bud, Maxxie, liked to take life by the horns and ride it till he woke up in a strange place the next morning. Then it was basically rinse, reset, repeat when he arrived at the next event of debauchery.
One thing that stuck out about Anwar was his naivete about the world around him. While praying five times a day, Anwar still went against his religion (he's a Muslim) when it came to the intake of pork, drugs, and sex, even though he lost his virginity towards the end of Series One. Along with praying, Anwar adopted the Islamic stance against homosexuality, which caused Maxxie to call his friend out on being a hypocritcal bigot. The two had a falling out, but eventually made up at the end of Series One.
On the American front, Abbud (Ron Mustafaa) is the exact copy of his UK namesake down to their gullible nature. The only difference is the state of his relationship with Tea, the Skins US verson of 'Maxxie.' While the two are best friends like Anwar and Maxxie, Abbud has some serious feelings for his girl Tea. Unfortunately, there is the whole lesbian thing standing in the way of Tea ever seeing Abbud as a compatible mate, which totally sucks. Will Abbud reveal his love for Tea? And if so, how will it affect their relationship?
Here's a peep a Ron Mustafaa as he discusses Abbud and how filming Skins trumps college life anyday:
What do you guys think of Abbud?
Skins premieres Monday, January 17th @10/9c on MTV