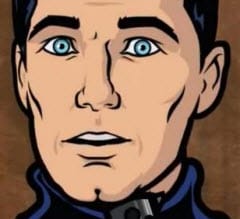 Here's a rather funny idea taken from a reddit thread that seems to believe that the upcoming, highly praised James Bond flick, Skyfall, is taking at least some of its ideas from Archer.
What's the evidence you say? Well that's in the photos. There are certain scenes or concepts that stick out and though they're not copies, they're just funny to see.
Archer: "I am the best at this, Rain Man! OK. I'm like…,"
Cyril: "Who? James Bond?"
Archer: "Well, I don't like to invite that comparison, but yeah, basically.
Check out the pictures below: