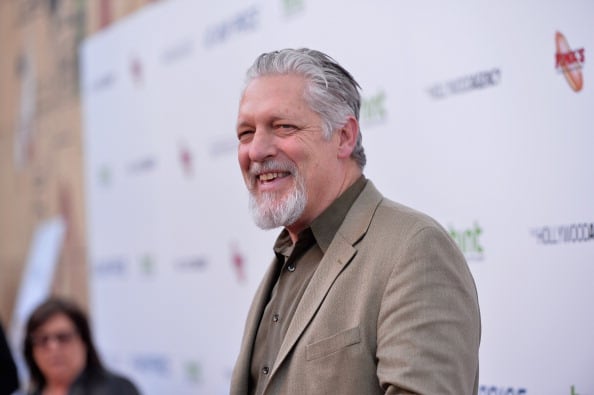 Sleepy Hollow actor Clancy Brown is running over to The Flash. Brown has been cast in a "pivotal recurring role" on The CW superhero drama, according to The Hollywood Reporter, who exclusively broke this story.
Brown will be playing the role of General Wade Eiling (AKA The General), who is the "head of a black ops army team pursuing Plastique (Kelly Frye) in the hopes of using her as a human weapon." The General is supposed to be a large, intimidating figure with "a face carved from years of duty," whose sole mission is to ensure the safety of American interests around the world. He may have a history with a main character on The Flash, and his first appearance will be in the fifth episode of the series' debut season.
In the DC Comics, Eiling has, at times, been a major enemy of the Justice League. He also has a connection with Amanda Waller and the Suicide Squad, who were both featured in the second season of Arrow. (In fact, Waller, played by Cynthia Addai-Robinson, will be an even more important character in the third season of Arrow, as the show dives into Oliver's flashbacks in Hong Kong and his history with A.R.G.U.S.)
The Flash has been casting a lot of major guest roles as it readies for its first season. In addition to Brown, the show has also lined up Robbie Amell (cousin of Arrow star Stephen Amell and star of the cancelled CW series The Tomorrow People) to play Ronnie Raymond, Prison Break's Wentworth Miller as Captain Cold, and Rake's Kelly Frye to play the villain Plastique, who Eiling attempts to hunt down.
The Flash, which stars Grant Gustin as the titular superhero, premieres on Tuesday, October 7th at 8 pm on The CW.
Photo by Alberto E. Rodriguez/Getty Images