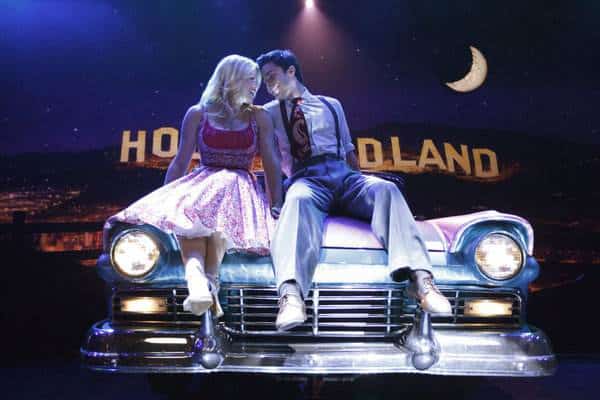 Rebecca Duvall has caused a lot of disruptions since she arrived on Smash. Her recent friendship and comments to Karen caused the ingenue to fight with her live-in boyfriend, Dev. And her constant "suggestions" for the musical have caused no end of anxiety for Julia and Tom. Throw in her tardiness and lack of commitment and Derek is also annoyed with her. But when Ivy sung as a shadow Marilyn in the most recent episode, Rebecca recognized her as a threat and found herself a new target.
In the next episode of Smash, the show moves to Boston to test the musical. Derek does an about-face when he finds himself drawn to Rebecca which, of course, causes a lot of problems for Ivy. Karen is forced to examine her relationship when she reaches a critical juncture: choose between Dev and the musical. When their current Joe DiMaggio drops out, Eileen wants to bring Michael Swift back to the production but Julia is very much against that idea. Plus, Sam and Tom grow closer when Sam invites Tom over for a family dinner.
Use the arrows above to browse through photos for the April 30 episode of Smash, airing at 10:00 p.m. ET/PT on NBC. Watch a sneak peek below.