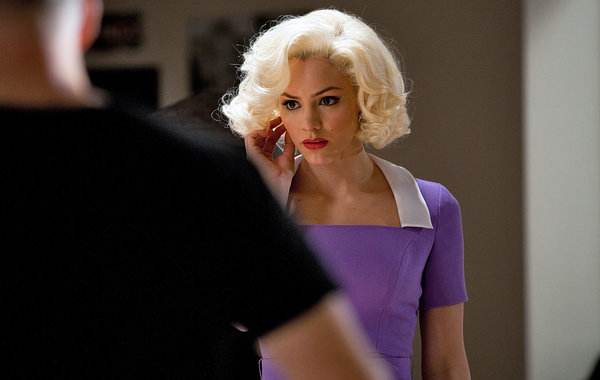 The Smash crew may have spent the last two episodes in the outside world, but the production is moving back to rehearsals in the upcoming April 9 episode.
Ellis managed to secure Rebecca Duvall (guest star Uma Thurman) as the new star of "Bombshell" (the Marilyn musical), but production gets thrown into a tailspin when Rebecca gets stuck in Cuba and can't make rehearsals as planned. Derek decides to assign Karen as Rebecca's understudy, but she'll soon learn that working under Derek is challenging.
But everything changes when Rebecca finally shows up in New York and Karen is relegated back to the ensemble. Derek does seem to realize his faults – and the position Karen has been put in – and makes a point to seek her out and apologize, not only for Rebecca stealing her spotlight, but also for the fact that he came onto her before the callback. Unfortunately, Karen also lets that fact slip to Dev, who doesn't take well to the fact that his girlfriend was "sexually harassed" by Derek, especially since he's a man Dev has never really liked.
Watch two sneak peeks below for the April 9 episode of Smash, airing at 10:00 p.m. ET/PT on NBC.