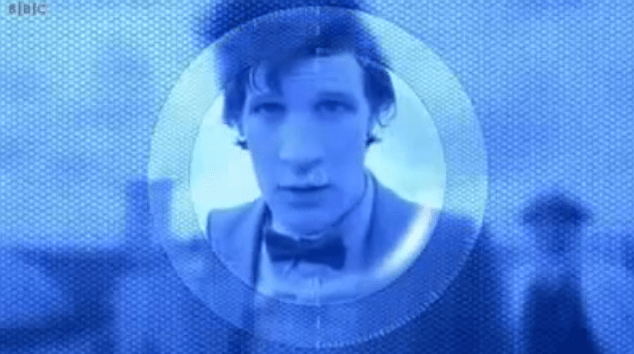 If you're a Doctor Who fan in the U.S. and you haven't seen the first episode in some other capacity, BBC America will be premiering the season five premiere "The Eleventh Hour" tomorrow night. Not counting his brief appearance at the end of "The End of Time," this will mark the first time U.S. viewers will get to see the Eleventh Doctor. However, British fans have already followed the Doctor through two adventures, and on Saturday will be following him through a third — "Victory of the Daleks."
While we've already posted a trailer for the episode, BBC One has released three scenes from the episode as sneak peeks. You can check all three of them out below.
Things to note from these sneak peeks:
Amy finally wears some real clothes. It's been either a policewoman's uniform or a nightgown for her entire run thus far. It'll be odd to see her back in normal clothes.
Even when he's joking, the new Doctor is totally scary. Look at how threatening he is to Churchill.
Are those Daleks up to any good? Of course not. But they are rather good shots.