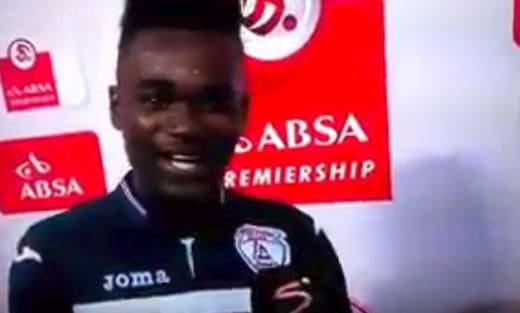 Just in case you think you read the title of this article incorrectly……you didn't.   As a married man I think I can safely say that just about all of us have been in the doghouse before.    But I can also safely say that I'm pretty sure that a gaffe like this not only wouldn't fly well with my wife, but my bags would already be outside the door two minutes after my wife saw something like this.  There aren't enough roses, chocolates, or "I love you's" on this entire planet to get out of a jam like this guy's about to be in. The best part about this video is that as soon as he says it, he knows exactly what he just did and how screwed he is.  I think the guys over at Barstool Sports said it best:
Best case scenario this guy is sleeping on the couch for a few weeks and is only averaging about 10 awkward silences/icy stares per hour from his wife. Worst case scenario he is dead in a ditch somewhere. And to be honest, he completely earned every bit of what his fate may be right now. In the (hurtful) words of Michael Scott, you have to Keep It Simple Stupid. Thank God, your teammates, your wife, and/or the fans. Anything else and you begin to dabble in the danger zone.
Check out this video below for exactly what NOT to do in a post game interview.
"In the doghouse" doesn't even BEGIN to describe where this guy stands right now (via @clydegoal) pic.twitter.com/GrBU8zWQE4

— Podfathers Podcast (@PodfathersShow) March 19, 2017