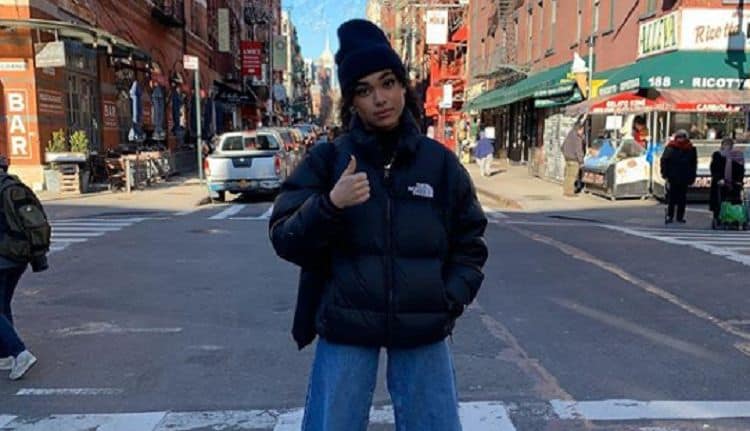 Nothing can take an actor's career from obscurity to superstardom like being part of a hit show on Netflix. Sofia Bryant has experienced this first hand thanks to her role as Dina on the new series, I Am Not Okay with This. The show is based on the comic book of the same name and tells the coming of age story of a group of teenage friends. But there's a big twist: the main character begins to develop super powers. The show was released in early 2020 and has already gotten tons of positive feedback a release date for season two. Thanks to the success of the show, Sofia Bryant and her acting skills are getting lots of well-deserved attention. Keep reading for 10 things you didn't know about Sofia Bryant.
1. She's Finnish
Sofia Bryant was born in the United States but has Finnish ancestry. She feels a close connection to roots in Finland and can read and write Finnish. She loves to travel to Finland and told Distractify, "I miss my family when I'm not there, but I also just, I miss the food; I miss the berries; I miss the air. It's a lot cleaner than Manhattan, New York"
2. She Loves Photography
When Sofia Bryant isn't busy working, she enjoys spending time with her hobbies. Sofia is a huge music fan and spends a great deal of time listening to her favorite tunes. She has an extra special place in her heart for 80s songs. Photography is another passion of hers and she especially enjoys taking Polaroid instant photos.
3. She Fell In Love With I Am Not Okay With This Instantly
Sometimes it may take an actor a moment to decide how they really feel about a potential role. That wasn't the case for Sofia, though. When she saw the script for I Am Not Okay with This, she instantly thought it was amazing. Sofia says that the script was "refreshing" and the realness in each line is what drew her in.
4. She Loves Fraggle Rock
Sofia Bryant is 20-years-old which means Fraggle Rock had been off the air for over a decade by the time she was born. Even though she never got a chance to see the show when it was in production, she is still a big fan. Sofia says she "loves" the show and has a huge respect for Jim Henson's work.
5. Teleportation Is Her Ideal Superpower
After working on a show like I Am Not Okay with This, it's only right that Sofia Bryant share which super power she would choose if she could. Why? Because with the ability to teleport, Sofia says she would save a ton of money on plane tickets and she would never be latee. According to Sofia, the ability to teleport if her idea of the perfect superpower. If she ever got the chance to teleport, she says Finland is the first place she'd go.
6. She's A Huge Peaky Blinders Fan
Sofia Bryant loves to binge watch shows when she has the time. Some of her favorite things to watch include Twin Peaks, Charmed, and Chilling Adventures of Sabrina. But most of all, she loves the British series, Peaky Blinders. Sofia told Brief Take, "I'm obsessed with Peaky Blinders, actually Rich and I are so annoying anywhere we go, we introduce ourselves as the Peaky Blinders, which can actually get so annoying."
7. She's From New York City
Unlike some people who are interested in pursuing acting careers, Sofia didn't have to relocate to a big city to chase her dreams. Sofia is a New Yorker through and through. She actually got her start in acting while attending a summer camp in the city. Her fellow I Am Not Okay with This cast member, Sophia Illis, is also from New York.
8. She Believes In Supernatural Happenings
I Am Not Okay with This deals with some pretty interesting super natural things that may be hard to believe outside of the context of the show. But Sofia Bryant doesn't think that super natural occurrences only happen in TV and film. While talking with the Build Series, Sofia confessed that she does believe that supernatural happenings are real.
9. She Learned She Got The Part In I Am Not Okay With This At An Interesting Time
Most people can remember where they were at the exact moment they got news that changed their life. When Sofia Bryant found out she got the role in I Am Not Okay with This, she was at home making her bed. Her agent called her and simply said, "Hey, do you know what the summer are like in Pittsburgh?" After remembering that the show would be filmed in Pittsburgh, she quickly realized that she was cast for the part.
10. My So Called Life Helped Her Get Into Character
My So-Called Life may have only aired for one season, but it's impact has lasted much longer. Sofia Bryant was asked to watch the series when preparing for the role because Dina's character had a lot of similarities to Angela's friendships in My So-Called Life. As with Fraggle Rock, Sofia was born several years after My So-Called Life was canceled.