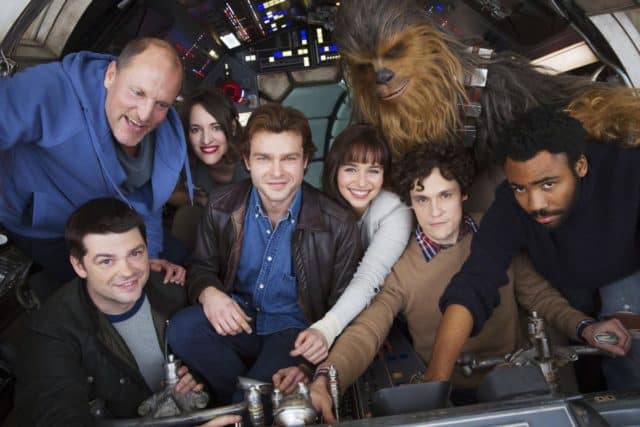 Despite the fact that Solo: A Star Wars Story has failed to draw in the revenue that Disney had clearly been hoping for, it is never-the-less a good movie: an exciting heist flick that pairs excellently with popcorn and your choice of soft drink.  The reviews for the movie have actually been fairly strong, on the whole, and the word of mouth is similarly positive.  All-told, I'd even put in in the better-half of the Star Wars movies.
And if you have been paying attention to how trouble that film's production has been over the last year, this should come as a massive shock to you.  Movies like this – where the studio has to step in and set things right halfway through – do not turn out well.  The two directors that were originally in-charge were fired and their replacement, the incredibly talented Ron Howard, reshot upwards of 70% of the movie in the tail-end of its production: redoing everything from simple story beats to the basic tone of the production.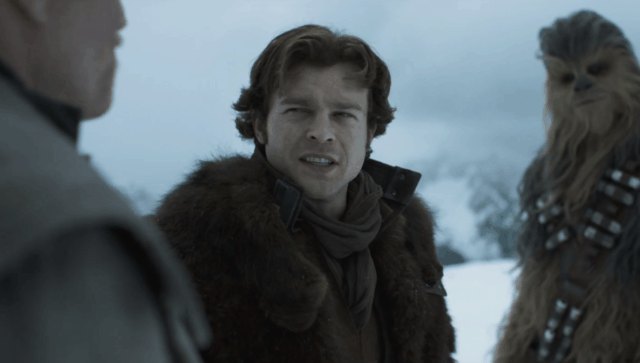 As you may recall, this is pretty much what happened with Justice League last year.  The original cut of the film was deemed "unwatchable" by studio executives.  Repeated rounds of reshoots were ordered to fix the film.  Eventually, Zack Snyder was replaced by Joss Whedon, who reshot 50% of the movie during the eleventh hour on one tenth of the film's original budget.  Things were so down to the wire with the film that the special effects were clearly left unfinished in an effort to just get the thing theater-ready in time for its already-scheduled release date.
The thing is, though, that that movie was terrible, whereas Solo is a genuinely good time.  Although it might lack some of the polish and refinement that other Star Wars films – notably Rogue One – had, none of it felt out-right rushed or unfinished.  There wasn't an obvious clash in tone between scenes or previously important plot threads that get dropped halfway through.  In short, Solo doesn't feel like the dumpster fire that Justice League was, and that's probably Disney's greatest accomplishment with this movie when all is said and done.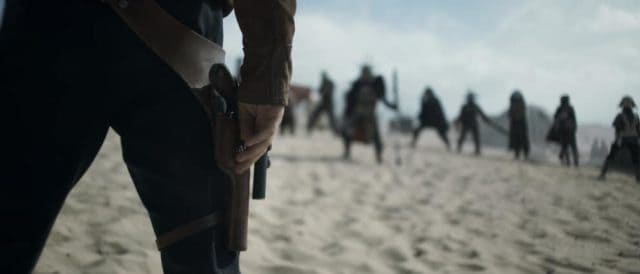 So why is that?  Why did Solo ultimately work when its most immediate point of comparison proved to be a non-starter with critics and audiences alike?  Sure, Ron Howard's a talented guy, but so was Joss Whedon.  What made the difference between these two movies?
The most obvious difference is Disney itself.  They clearly have an ingrained understanding of the property – why earlier movies succeeded, what works in the universe of the film and where they ultimately want to take both the film individually and the franchise as a whole – that the constantly second-guessing and turnabout Warner Bros doesn't.  Rather than make a Superman movie that was consistent with the character historically and moving in an organic direction that made sense for the franchise, they simply chased after The Avengers success and the grimdark, 1980s aesthetic that had worked for the comics in decades past.  When that failed to win audiences over, they tried throwing Batman at the problem, which gave rise to the most ineptly-staged blockbuster in recent memory.  They were so unsure of Suicide Squad that they let the company who made its deceptively-arranged trailer take over for actual director David Ayer during reshoots and for assembling the final cut of the movie.  And everything about Justice League screams "forced course-correction to make it seem less like Batman v Superman and more like The Avengers," down to replacing BvS director Zack Snyder with Avengers director Joss Whedon.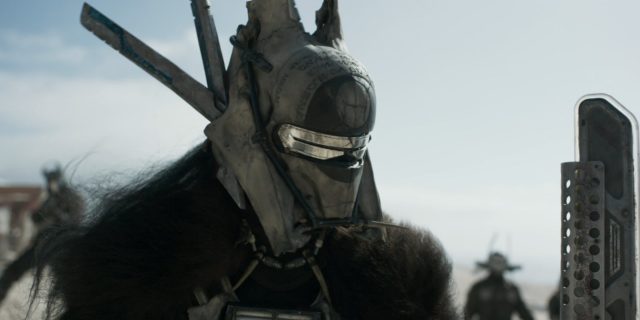 In fact, the only DCEU movie that has been any good so far has been Wonder Woman: a movie that they purposefully ignored to focus on what were considered to be more important movies at the time (like Suicide Squad and Justice League).  Their lack of interest, combined with director Patty Jenkins' strong grasp of the material she was adapting, resulted in one of the crowning achievements of the 2017 box office.
By most accounts, Disney wanted to maintain the like, action-comedy tone that has been a franchise mainstay for Star Wars since the first movie.  It makes sense, then, that they hired the men behind The Lego Movie to manage one of their movies.  Paradoxically, however it appears that those same men were gunning for a darker and decidedly more serious version of the movie, which ultimately resulted in Disney replacing them with a director whose vision for the character and story better aligned with their intentions for them.  Because they knew exactly what they wanted out of the movie, they were able to make the necessary changes when things obviously were going wrong to get things back on track.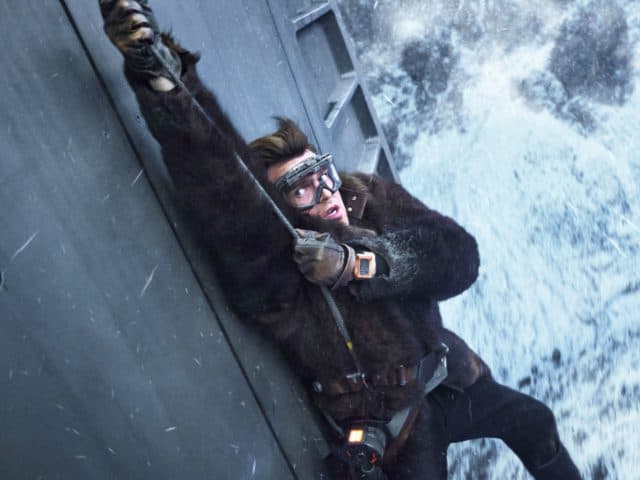 Another key to this mystery, and one that never gets the credit that its is due, is that large, action-packed blockbusters like this rely heavily on their second-unit directors: essentially, the filmmakers who are in charge of shooting the action scenes and coordinating the stunt work.  The regular director, on the other hand, is more directly in charge of dialog-driven scenes and keeping the disparate pieces of the production in sync with the larger whole.  Understandably, then, for an action-heavy heist film of this size, the second unit's portion of the work is considerable, taking up a conceivable majority of the actual filming.
Disney has groomed an excellent team of second unit directors that have been working together for years at this point.  Although there would conceivably be some overlap between the second and primary directors, their work is, by necessity, largely insulated from the shift in leadership that came when Ron Howard was brought on, meaning that very little of their work was likely affected by the tumultuous, behind the scenes switch-up.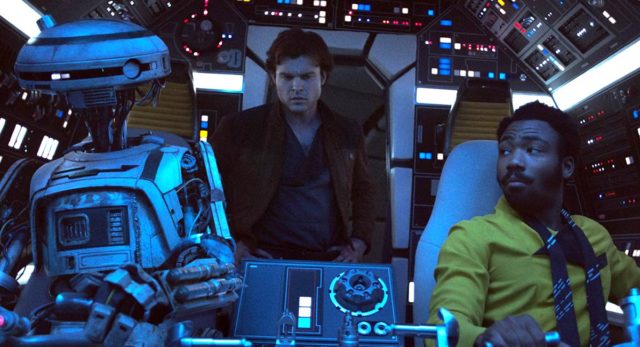 Ultimately, that's probably what it all came down to: Disney's strong vision for this film (and willingness to act when something wasn't gelling with that vision) and a strong second unit that was likely not affected much by the changes that eventually occurred on set.  If Disney was a little less certain in what they wanted or if the larger team of filmmakers that they assembled to bring that to fruition was less experienced with this exact kind of work, this could have easily been another Justice League-level disaster.