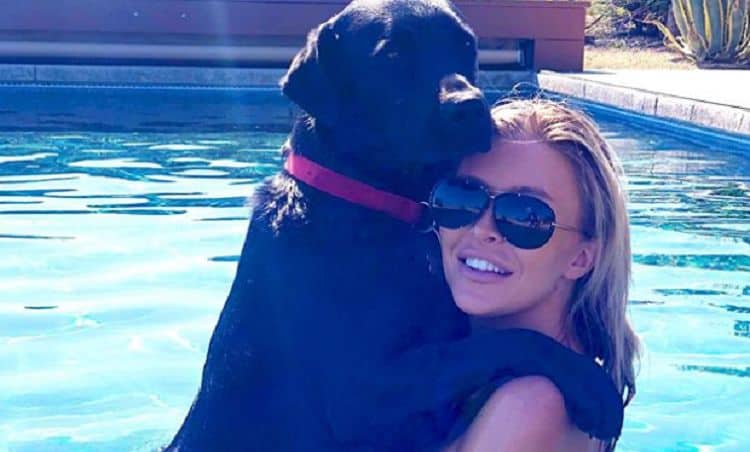 "Who is Sophia Hutchins?" was a question raised by Good Morning Britain's host Piers Morgan recently. While Piers made no secret of his less than favorable opinion of Sophia's lack of fame, the reality is that she is becoming increasingly more well known, primarily due to her relationship to Caitlyn Jenner. But who is she really? Read on to discover 10 Things you didn't know about Sophia Hutchins – you might just be surprised to find that there is so much more to this young woman.
1. Sophia Hutchins is only 23 years old
Let's face it, it could be easy to think that she is older given her well groomed appearance, the fact that she is the CEO of a new company which has already been profiled in Forbes and especially because her high profile companion, Caitlyn Jenner is 70 years old. However she really is only 23.
2. Sophia was originally born Scott Hutchins
She began transitioning during her college years to become a transgender woman, resigning from her position as SGA Junior Class President during the process.
3. Sophia is more than a pretty face
She originally intended launching a career in banking after graduating from Pepperdine University in 2018 with a degree in finance and economics, however she instead embarked on a journey of entrepreneurship. The result? Sophia is now the CEO of her own company and is a key member of the Caitlyn Jenner Foundation in which she oversees fundraising among other responsibilities.
4. Sophia first met Caitlyn through their mutual hairdresser
In 2015, Sophia had begun transitioning when her hairdresser suggested that she meet Jenner who could provide understanding and support having been through her own recent transition. In an interview with The Hidden Truth Show podcast, Sophia explains how after being introduced, the pair "kicked it off and developed a shared relationship."
5. Sophia has an extremely close relationship with Caitlyn
She is often referred to as Caitlyn's companion and partner, and moved into Caitlyn's home to live in 2018. They have become so close that Caitlyn even made the controversial decision to pull out of attending her own son Brody's wedding in 2019 to instead support Sophia at an event.
6. Sophia won't definitively say if her relationship with Jenner is romantic or not
When questioned about the intimacy of their relationship in the Hidden Truth interview, Sophia stated that "We're partners in everything we do, we're inseparable, we're business partners, we live together, we share a dog, we share family, we share a life together." This statement appeared to squash any intimate ideas about their relationship. Since then however, fans have noticed cryptic emojis and comments on Instagram posted by her and Jenner that still suggest the possibility of a romantic relationship, contradicting her strong statements about their supposed platonic friendship. This question of "are they or aren't they?" is perhaps the most asked of the couple, with rumors circulating that they are planning to eventually marry.
7. Sophia is listed as the Executive Director of the Caitlyn Jenner Foundation on the foundation website
Her role includes her being responsible for fundraising, as well as "guiding strategy, the board, and the foundation's president." An impressive role for a 23 year old to hold and further evidence that Sophia is more than simply an attractive blonde on the arm of a reality star. Given that Sophia credits Caitlyn for being a mentoring figure for her as she transitioned, being an active part of Jenner's foundation allows her to give back and support other people who are also wanting support as they transition.
8. Sophia has big plans for launching a new product in 2020
Her new company is Lumasol – "a health technology company aimed at bringing sustainable and innovative health and technology products to market, after the closing of $3 million in seed funding from Pathfinder at Founders Fund and Greycroft Ventures." Her product will enable users to apply SPF 50+ sunscreen via a mist that can be used and reapplied over makeup. Given that she has seen up-close the remarkable success of the Kardashian / Jenner clan's various business pursuits in the beauty and fashion world, she will be well versed in how to successfully launch her sunscreen. As well, the fact that she has been able to raise the seed-money proves that investors see potential in her company.
9. Sophia is not adopting a baby
At least not in the near future. Despite the so-called "news" that has been recently circulating in the tabloids, Sophia is not intending to adopt a baby any time soon – if at all – with Caitlyn. Given that she is about to launch her new product, these rumors are not only odd in their timing but have been proven false. This isn't to say that she and Caitlyn have no joint dependents though – the pair are proud adoptive "parents" to two dogs that they adore.
10. Sophia Hutchins considers Caitlyn Jenner to be her greatest cheerleader and vice versa
In the Hidden Truth Show she states, "we're partners, business partners — I'm the executive director of her foundation…..We have so much in common and see the world so similarly, and are both such a good match for each other because we challenge each other." Despite the age difference, it appears that Sophia has found in Caitlyn a supportive friend who has her back and likewise, Sophia is quick to defend and support Caitlyn. During Caitlyn's recent emotional scenes in the reality show, I'm a celebrity, get me out of here! Sophia has been vocal in her support of her friend. Whether it is eventually revealed that their relationship is romantic, or they continue as they are – there is no doubt that there is much mutual affection and admiration between the two.
Regardless of Piers Morgan's scathing comments about Sophia's supposed lack of fame, it seems like this intelligent, attractive woman is only going to become more well known during the months ahead. With exposure on Keeping Up with the Kardashians, her association with the Caitlyn Jenner Foundation, the launch of Lumasol and the continued curiosity that surrounds her relationship with Jenner, be prepared to read and hear a lot more about Sophia Hutchins in 2020!