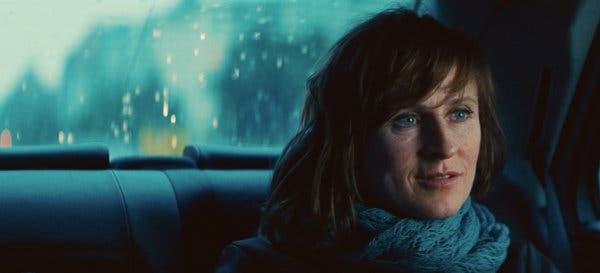 Sophie Rois may not be a household name in the United States, but she has established quite a successful career in Europe. Born and raised in Austria, Sophie has become best-known for her German language roles. Many fans will recognize her best from her role in the 2019 TV miniseries M – Eine Stadt sucht einen Mörder (A City Is Looking for A Murderer).  Sophie is the type of actress who always be relied on to put on an unforgettable performance. Now in her 50s, Sophie is still going strong and doens't plan on stopping any time soon. Viewers who love her work will be excited to know that has some upcoming projects in the works that her fans are sure to love. Continue reading for 10 things you didn't know about Sophie Rois.
1. She Is Also A Singer
Acting has gotten her the most recognition, but music has played just as big of a role in Sophie's life as acting has. She loves to sing and sometimes performs with a band called Straight from the Heart. Even when she isn't with the band she still loves to sing on a regular basis.
2. She Likes To Read
Sophie has been fortunate to work consistently over the years and while that's a great thing for her career, it hasn't left her with much free time. When she does get free time, however, she enjoys reading. She especially likes to read books that tell stories that are much different from her own experiences.
3. She Has A Unique Philosophy On Life
Sophie has always been the kind of person who marches to the beat of her own drum and she isn't afraid to let the world know. She told Der Standard, "I recommend sleeping at every opportunity, drinking tea, making out, smoking, joking, picking your nose and sleeping again. My parents didn't give me any wisdom on my journey through life, but I remembered a saying from my mother: "Only the uncomfortably crazy are not lazy!"
4. She Is A Formally Trained Actress
There's no denying the fact that Sophie is incredibly talented, but she also has the formal training to back it up. She studied acting at Max-Reinhardt-Seminar. Surprisingly, however, she says she "didn't learn anything there". She told The Theater Times, "Back then I was so stubborn. I was capable of learning only on stage. In front of an audience."
5. She Is Grateful For Everything She Accomplished
Sophie has accomplished a lot of things throughout her more than 30 years career, and it's been a very interesting ride. Although things haven't always been easy, Sophie is grateful for all of the experience she's had and she's grateful for all of her success.
6. She Has Theater Experience
At a quick glance, it may look like Sophie's acting experience has only been on screen, but that isn't the case at all. She began her career in theater and has continued to act on stage over the years. In many ways, it appears that she prefers theater to on screen roles.
7. She Believes Luck Has Played An Important Role In Her Career
Sophie worked very hard to have the career that she's had, but hard work isn't the only thing that has helped her get where she is. She also acknowledges that luck has helped her along the way. During her interview with the Theater Times she said, "I just happened to be at the right place at the right time. I'm one lucky beggar."
8. She Is A Private Person
Even after spending decades in the industry, Sophie has never fed into the invasiveness of celebrity culture. She is a very private person who likes to keep her personal life out of the spotlight. Additionally, she isn't active on social media which adds another layer of privacy.
9. She Is Nicknamed After A Luxury Car Brand
Over the course of her career, Sophie has been given the nickname Rois Rolls which is a play on the luxury car brand, Rolls Royce. Despite the name, however, Sophie doesn't have much of a connection to the famous car brand. While talking to Der Standard she said that she's never even been in a Rolls Royce although she did sit on one once.
10. She Likes The Complexity Of Acting
There are several ways an actor can approach their career. Some like to play it safe and gravitate towards easy opportunities while others like a challenge. Sophie is part of the second group and she enjoys the complex dynamics of learning her characters and collaborating with others.