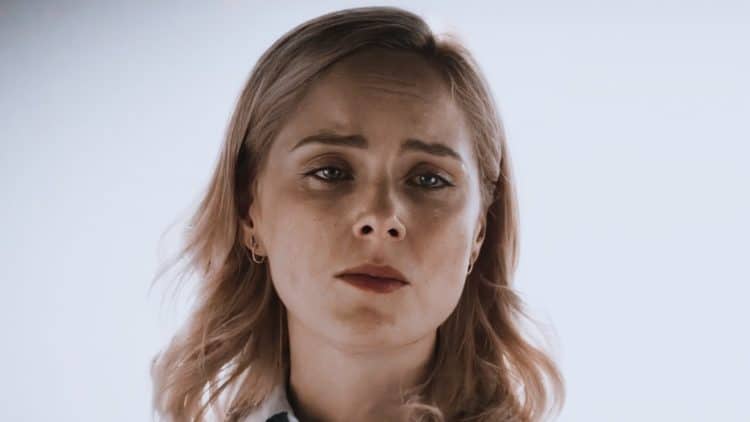 Sophie Rundle has what it takes to become a bonafide star, and she's steadily making her way there. Since making her first on screen appearance in 2007, Sophie has gone on to earn several significant TV roles. Most viewers will recognize her best from being in shows like Gentleman Jack, Peaky Blinders, and The Nest. Her undeniable ability to command attention every time she gets on the screen is something that many people have noticed about her. Regardless of what kind of project she's working on, Sophie approaches each opportunity with professionalism and a desire to make an impact. Keep reading for 10 things you didn't know about Sophie Rundle.
1. She Isn't The Only Actor In The Family
Sometimes the acting bug can bite multiple people in the same family, and that's been the case with the Rundles. Sophie'sg grandfather was a line producer in the 60s, her brother is an actor. Sophie's parents aren't actors, but they've always supported her creative endeavors.
2. She Is A Producer
In front of the camera isn't the only place where Sophie's star shines bright. During an interview with Schon Magazine, Sophie said, "I love being a producer and having that control. It has really taught me that it's all out there for the taking. You just have to claim your place." At the moment, Sophie has one production credit for a film called Rose. Her goal is definitely to add to that list in the future.
3. She Studied At RADA
Sophie is a formally trained actor who studied at the well-known Royal Academy of Dramatic Art (RADA). The school has a long history of producing actors who go on to have very successful careers. Some of RADA's other notable alumni include James Norton, Tom Burke, and Taron Egarton.
4. She Is Engaged
Not only has Sophie been fortunate to find something to love, she's also found someone to love. She started dating fellow actor Matt Stokoe after the two met on the set of Jamestown. Sources have reported that the two are currently engaged but there doesn't seem to be any additional information about their wedding plans.
5. She Likes To Take Pictures
Sophie may make her living being in front of the camera, but sometimes, in her free time, she likes to see the world from behind it, too. Sophie loves taking (and being in) pictures. She enjoys being able to capture memorable moments and share them with the world.
6. She Gets Embarrassed To Tell People She's An Actor
Sophie is a successful actress which is something most people would assume she'd be proud to share. In reality, however, she still feels a little bit of embarrassment when she explains what she does to strangers. She told Marie Claire, "I get embarrassed saying what I do…If you're chatting to a cabbie and they don't know you're an actor, I cringe because it's always coupled with the inevitable, "So, what have I seen you in?" And you're left reciting your CV."
7. She Is A Strong Supporter Of More Representation For Women
Although things in the entertainment industry have gotten better for women in more recent years, there's no denying that there's fewer opportunities for diverse female roles. Sophie understands the importance of reputation and she hopes to help create more opportunities for herself and other women in the business.
8. She Loves To Read
Curiosity isn't a quality that is often talked about when it comes to acting, but it's an important one to have. The best actors are always interested in learning and discovering. Sophie is that kind of person. When she isn't working, she loves to curl up with a book and get lost in a good story.
9. She Is An Avid Traveler
Sophie's curiosity isn't just limited to learning about things in books. She also likes to learn through having new experiences, and traveling is one of her favorite ways to do that. She has gotten to visit lots of different places over the years including Spain, Thailand, and Italy. Of course, however, she will always have a special place in her heart for her home country of England.
10. She Is A Dog Lover
Sophie's Instagram bio mentions that she is 'overly fond of other people's dogs,' but the truth is she's also pretty fond of her own. She has an adorable yellow lab named Buddy who makes very frequent appearances on her Instagram account. Surprisingly, Buddy doesn't seem to have an Instagram of his own, but I think her fans would really love it if he did.