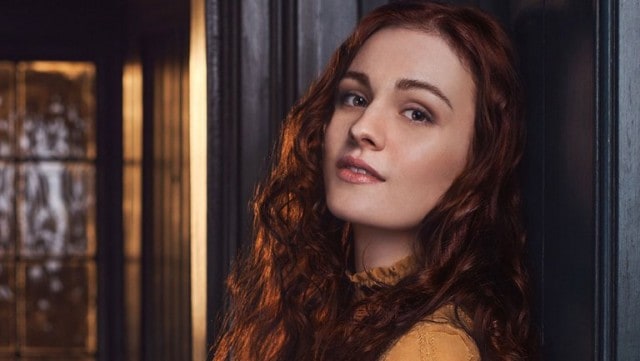 For all of you Outlander fans, "Breewatch" is finally over!  Actress Sophie Skelton has been tapped to play the role of Brianna in season 2. Skelton has landed the important, spoiler-filled role of Jamie (Sam Heughan) and Claire's (Caitriona Balfe) adult daughter. Brianna is described in the books as a striking, redheaded woman, strong-minded and intelligent beyond her years with traits inherited from both her mother and father. Brianna has a distinctly scholastic mindset and a healthy dose of Fraser stubbornness.
Skelton joins previously announced Richard Rankin, who will join the cast in season two as Roger Wakefield. He is playing the adult version of Reverend Wakefield's son, whom viewers met in season one, and has important connections to Brianna.
When "Outlander" returns, Claire will be pregnant with Brianna. However, with a little bit of time travel, she'll be a fully-grown woman by the end of the season. Claire raises her in the 20th century, and Brianna grows up believing that Frank Randall (Tobias Menzies) is her father. However, she won't believe that lie forever. She'll eventually meet her real dad.
The English actress has previously worked on several British shows like "Casualty" and "So Awkward," but it looks like this is the first American-produced show on her resume. Skelton expressed her excitement on social media.
And by the way, don't be fooled by Skelton's brown hair in any pictures you might find. She has most assuredly dyed her hair red for the role. Congratulations to Sophie!
So excited to be joining the #Outlander team and be working with Cait, Sam and Richard!

— Sophie Skelton (@SkeltonSophie) January 28, 2016
Check out the season 2 teaser trailer below!
https://www.youtube.com/watch?v=VVw1QI178Wk
Photo Via Starz