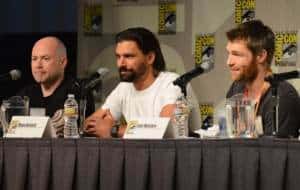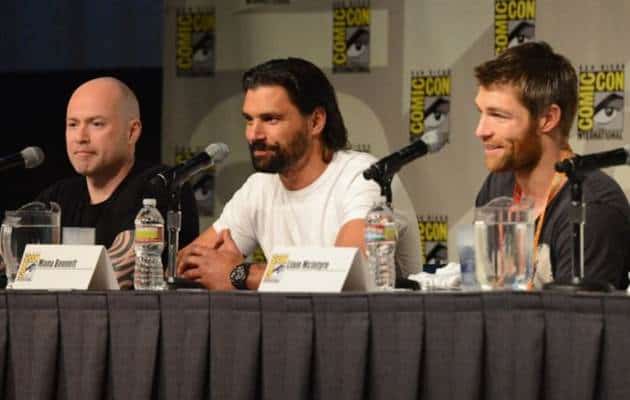 When it was announced that Spartacus: War of the Damned would be the final season of the show, it meant that the impending promotion would become much more bittersweet than it had before. As a fan of the show, you like seeing the cast promoting another season of bloodshed and political posturing, but now, each appearance has a finality to it that's still strange to try and process.
Add Comic-Con to the growing list of "lasts" for the Spartacus cast, a list that will be growing the closer we get to the official premiere. At the 2012 Comic-Con, the show had its final panel discussion, meant both as a celebration of the show's legacy and a look ahead at the third season. Like other promotional material, the panel promised that War of the Damned would be a bigger, badder, bolder, and better version of Spartacus, a whole lot of history and violence crammed into the final 10 episodes of the series.
Though the show's time was seemingly cut short at "only" three seasons, it's a wonder the show even got here in the first place. Not many shows can survive the loss of a pivotal player like Spartacus did following the passing of Andy Whitfield, let alone remain as successful as it ever has been, if not moreso. It's a testament to the spirit of the show that even backed into a corner, even facing the unthinkable, it never stopped fighting.
The final season of Spartacus premieres January 2013 on Starz. You can check out the trailer that debuted at Comic-Con here, as well as a full rundown of the new faces we'll see this season here.
Are you excited to see how the Spartacus journey comes to an end? Have you reconciled the fact that this is indeed the final season? What will you miss most about the show?