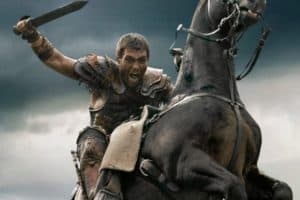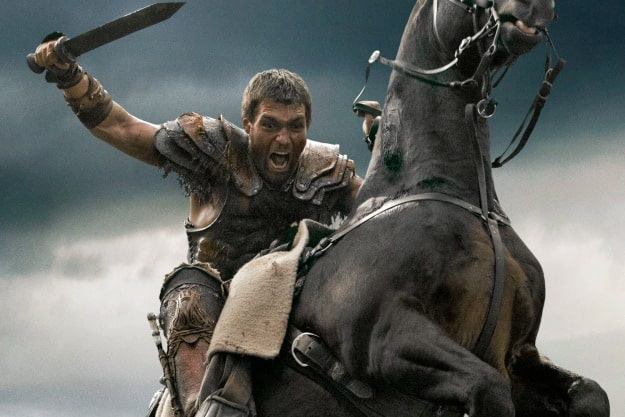 STARZ has officially announced that Spartacus: War of the Damned is set to debut Friday, January 25th at 9:00 for a 10-episode conclusion to the journey of the Champion of Capua and his band of united slaves.
Spartacus: War of the Damned takes place following the death of Glaber at the hands (and sword) of Spartacus, the rebel army having dispatched wave after wave of soldiers sent to end the threat of revolution once and for all. The army has an important duty coming up in the final season, not just for themselves but to all those not able to fight on the front lines with them; they're the symbol of a movement, of a change in the status quo that scares the elites and drives even the meekest of servants to stand up for themselves. The longer that the rebel army is able to stay together and continue fighting, the more people they'll be able to inspire and the stronger the revolution they began will grow.
Standing in their way, though, are several men of power, influence, and temper, displeased that Glaber failed to get the uprising under control while it was still in its infancy. Future Roman emperor Julius Caesar and noted businessman Marcus Crassus will be in charge of leading the next attack against the rebels and while Spartacus and company may have been able to drive back Glaber, they've not yet faced resources, motivation, and intellect like this before.
Then again, they're confident coming off of Glaber's execution and might be able to put up a truly courageous fight, regardless of the outcome.
You can watch a tour of the set of Spartacus: War of the Damned here, as well as the final Comic Con panel for the show here and another teaser for the final season here.
Are you looking forward to the final season of Spartacus? Would you rather the show had gone on for another few seasons, or do you think cramming this much history/action into one season is a better move? How much damage will the rebel army be able to inflict on Caesar and Crassus before they run out of luck?