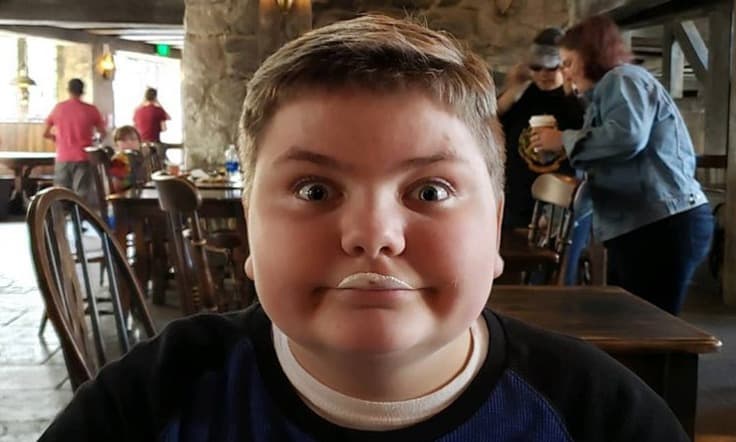 Spencer Allport is a child actor from Orlando, Florida. He's brand new in the acting scene so you might not have heard of him yet. That is unless you've seen the movie "Zero" starring Shah Rukh Khan, released in 2018. This was his debut in film. To help you become better acquainted with this emerging new actor, here are 10 things you didn't know about Spencer Allport.
1. He started his acting career at age 8
When Spencer Allport was just 8 years old, he wanted to try his hand at acting. So he joined up with a local theater and worked very hard. He is a child actor who has only started receiving exposure as an actor since 2018. He played the part of a street urchin named Derek in the film "Zero." While it wasn't a very big part it was at a minimum a part in a major film.
2. He landed a recurring role in a new television series
Just a year after making his debut in film, Spencer Allport has already been cast in a new television series. He plays the part of a kid named Cash in the television series "Perfect Harmony." The show recently made its debut in 2019. We'd say that he's off to a good start and things seem to be happening quickly in his career.
3. Spencer will appear in a short film
We also learned that Spencer has been cast in the role of "Tween 2" in a short film that is titled "Sideshow." Although there hasn't been much information released about the film, when we looked at the credits we noticed that Spencer Allport's name just happened to appear at the top of the list for the cast of the movie. We're not sure yet, but we suspect that it means he has snagged the leading role, but we'll have to wait until a little more information is released about it. About all that we know at this point, is that the film is in the post-production stage of its development.
4. He will also appear in the new film "Lena and Snowball"
This is a new film that is listed under the comedy, drama, and family genres. We learned that it's the story of Lena who is a troubled girl who finds a white lion cub in need of care. She looks out for the cub without knowing that the little lion has escaped from the captivity of criminals who attempted to steal it from Ben Percy, who is an evil trophy hunter. This film is in the post-production stage. Spencer Allport plays the role of Bobby.
5. Spencer Allport is an athletic kid
Like many kids his age, Spencer likes to do fun things that he enjoys in his spare time. When he's not studying or preparing for his role in television or film, he likes to play basketball with his friends. He lives a normal life just like any other kid, except he happens to be a professional actor on top of it. He is also a dyed in the wool Orlando Magic fan. When he's not doing any of these things, Spencer also enjoys playing Fortnight, which is a popular video game usually played online with other players.
6. His uncle is in the acting business
Spencer is the nephew of Thom Allport. If you're not familiar with Thom, he also is in the acting business. Thom is best known for his work on "The Marauders" in 2016, "Draft Day" in 2014, and "The Kings of Summer" in 2013. It looks like a talent for acting just runs in the Allport family.
7. He was named after a television character
Spencer is a dignified name, and his parents chose this name because it reminds them of one of their favorite television characters. If you've ever watched the television series, "Criminal Minds," then you'll know which character we're talking about. The character he's named after is Spencer Reid, played by Matthew Gray Gubler. He's super-intelligent and one of the youngest members of the FBI forensics team.
8. He is a dog lover
We also discovered that Spencer Allport is a dog lover. He owns two dogs and they both have highly interesting names that give us a clue as to what a few of his favorite things might be. His black Labrador is named Marvel, and his Scottie/Dachsund mix is named Comics. It's kind of humorous as well as being cool because when you put their names together you get Marvel Comics. This shows us that Spencer also has a very witty side.
9. He has a brother
Spencer has an older brother. His name is Jason and he was born in 2005. This makes him 14 years old. Although he's an elder brother, it's nice that the two boys were raised together as being an only child can get lonely. So far, we haven't seen any indication that Spencer's brother Jason is planning to go into show business, but he's still young and you never know.
10. Spencer Allport is a rising star to keep your eye on
Spencer has hit the ground running, so to speak, with his acting career. While there are many talented young actors who work hard to get established and get discouraged, Spencer hasn't had much trouble securing roles in film and television so far. He has only been an actor for a little over a year, and he's already nailing down parts in films and in television series." He is nothing short of phenomenal. He is a rising young star to keep your eye on. Spencer has a great deal of potential to go far in teh acting industry. If he continues forward on his current trajectory, we believe that it won't take long until his fanbase explored. Allport thas the potential and we think the likelihood of making a solid career for himself as an actor.