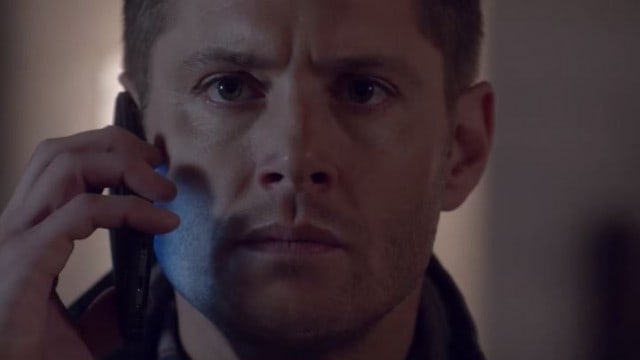 Supernatural's midseason left fans off on quite the crazy cliffhanger last month, as Sam traveled to Hell after receiving visions from whom he believed was God. These visions led Sam to Lucifer's cage, where he came face-to-face with the Devil again for the first time since his soul was taken out of the prison by Death in Season 6. However, as Sam soon discovered, God wasn't the one who was telling him to come to Lucifer's cage: it was Lucifer himself that had been planting the images, leaving Sam trapped in the cage with Satan, and Dean not knowing what had happened to his brother.
In the extended trailer below, though, Crowley informs Dean of Sam's very troublesome predicament, making the older Winchester brother spring into action and travel to Hell. The big question is, though, how will Dean be able to help Sam escape Lucifer's clutches, and will either of them be the same afterward? We'll have to wait until the end of the midseason premiere to see what happens.
Supernatural returns with new episodes on Wednesday, Jan. 20, at 9 p.m. on The CW. Check out the new, extended promo for "The Devil in the Details" below:
LUCIFER MAKES SAM AN OFFER — Now that he has Sam (Jared Padalecki) in the cage with him, Lucifer (guest star Mark Pellegrino) offers Sam a way out but it comes with a steep price. Dean (Jensen Ackles) and Castiel (Misha Collins) look into the angel smiting that could have killed Amara (guest star Emily Swallow). Thomas J. Wright directed the episode written by Andrew Dabb.
[Photo via YouTube]