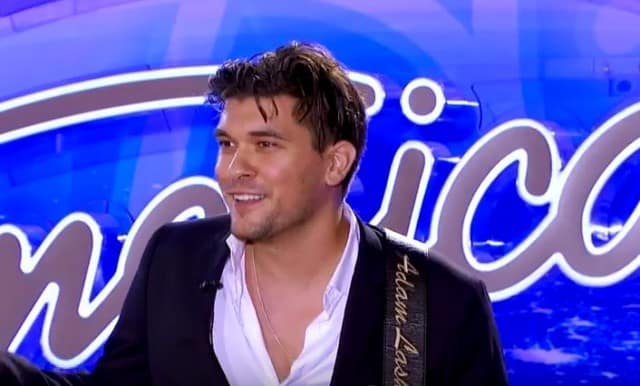 American Idol comes back to FOX this evening with an all new batch of auditions.   One thing that American Idol has gotten right this season is the humor.  They're not shying away from showing auditions gone bad and some of the hilarious faces that the judges make when someone completely bombs or should have never auditioned in the first place.
And I also love when they do a complete hype up video of a person's background making you think that this individual is going to put on an amazing audition and they too completely bomb.  Then again, it's nice to see the heart warming stories of people who really deserve a shot to become the next American Idol.  Let's get a preview of some of the contestants who will be shown tonight:
You guys might remember Adam Lasher (the judges certainly do!). He was on American Idol season 4 toting a guitar, a headband, and really long hair. Adam's got a new look, still carries his guitar but will that be enough to go to Hollywood?
MacKenzie Bourg shares some things in common with Harry Connick Jr. such as his birthday and he being from Louisiana. But can he share a talent for music? Find out!
I am not going to ruin the surprise that are the Birdwell brothers.
John Wayne Schultz was worthy enough to get an entire backstory about him but is he worthy enough to make it past the judges in this round? We shall see.
https://www.youtube.com/watch?v=3uxsxLD32aY
Olivia Rox has been making music since she was a little baby and let's just say it shows. Her audition completely blows away the judges.