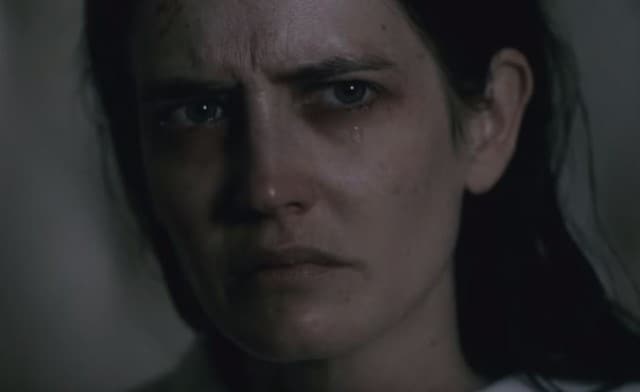 We're still months away from the start of Penny Dreadful Season 3, but the latest teaser for the Showtime drama's upcoming season is filled with all of the tension, creepiness, and insanity that fans of the show have come to expect. However, whatever's awaiting Penny Dreadful's character Season 3 doesn't scare Vanessa Ives, as she proclaims in this teaser that she is "not frightened" by the evil that is coming.
Penny Dreadful stars Eva Green as Vanessa Ives, Josh Hartnett as Ethan Chandler, Timothy Dalton as Sir Malcolm, Rory Kinnear as John Clare, Harry Treadaway as Dr. Victor Frankenstein, Reeve Carney as Dorian Gray, and Billie Piper as Lily. Season 3 of the series will feature Pattin LuPone, who guest starred last season as the Cut-Wife, in the new series-regular role of Dr. Seward, an American therapist who treats Vanessa with an unconventional new approach. Also joining the show as a series regular will be Wes Studi (Hell On Wheels, A Million Ways to Die in the West), who will play Kaetenay, an intense, enigmatic Native American with a deep connection to Ethan who also becomes an ally to Sir Malcolm.
Additionally, recurring guest stars Sarah Greene and Simon Russell Beale will return as Hectate and Ferdinand Lyle, while new guest stars include Shazad Latif (The Second Best Exotic Marigold Hotel, Spooks) as Dr. Henry Jekyll; Christian Camargo (Dexter, The Hurt Locker) as zoologist Dr. Alexander Sweet; Sam Barnett (2012, Jupiter Ascending) as Dr. Seward's mysterious young secretary; Jessica Barden (The Outcast, Far from the Madding Crowd) as Justine, a young acolyte to Lily  and Dorian Gray; and Perdita Weeks (The Tudors), as Catriona Hartdegan, a scholar with expert knowledge of the supernatural.
Penny Dreadful Season 3 premieres on Sunday, May 1, on Showtime. Check out the new teaser below:
[Photo via YouTube]