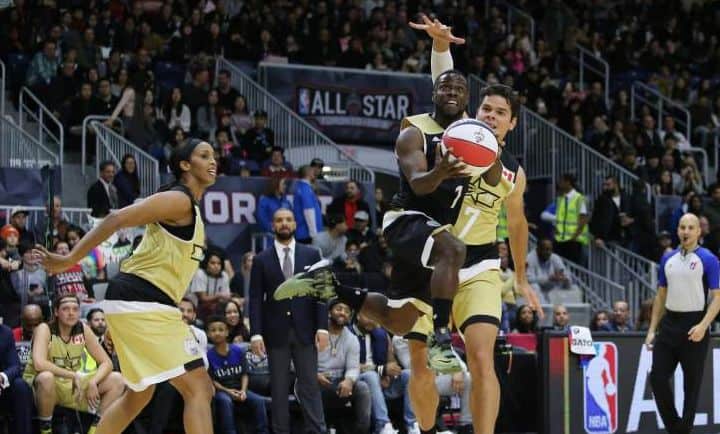 All-star weekend for the NBA is starting tonight and to begin things the first event will be the NBA All-Star Celebrity game.   For those interested, the game starts at 7pm EST and takes place at the Superdome in New Orleans.  ESPN SportsCenter hosts Michael Smith and Jemele Hill will be serving as the coaches.
This year's squad have some awesome faces that are sure to get this game all riled up.  The West is going to feature Draymond Green, former NBA Player Baron Davis, Candace Parker, and Mavs Owner Mark Cuban.   As for the East, Kyle Lowry will be the featured NBA player, Jason Williams is the ex-NBAer, and you've also got Lindsay Whalen and Youtube star Brandon Armstrong.
This is only the beginning of the All-Star weekend which is also going to feature the Rising Stars Challenge, the 3 Point Shoot Out, the Dunk Contest and finally the actual All-Star Game.
But let's talk about why tonight's celebrity game might very well be the highlight of the weekend.  Two words:  White Chocolate.  Former ridiculous playmaker Jason Williams still plays tons of basketball and schools the young fellows nearly every chance he gets.  You can expect some incredible passing, fakes and a lot more from Williams.   Here's a video of Williams playing pick up games at the age of 40.  Tonight should be fun to watch.