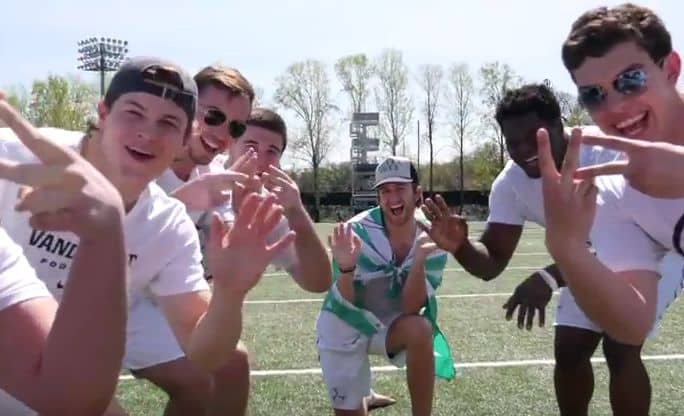 I guarantee that from the music starts playing in this video you're going to start laughing.  I've also decided I have new favorite college football team:  The Vanderbilt University Commodores.  You know how recruitment videos for things like sororities, or high school college of intent announcements have gotten more than out of hand?  It's about time someone made a legitimate parody of these things.   This one comes from Vanderbilt football and it's absolutely spot on.
I have no clue what the commodores are up to this time of year but they're probably starting their mild practices.   At least that's what it seems like because it must have taken a decent amount of free time and production value to create this masterpiece.
The video itself was posted by Vanderbilt TE Sam Dobbs, and all jokes aside, you have to respect the willingness of these guys  to make jokes about themselves. According to SEC Country, this video was likely made as part of a team competition for the 2017 2017 Black & Gold Banquet.
I don't care what or who it was made for.  Anyone who's ever seen those cheesy sorority recruitment videos is going to appreciate this.