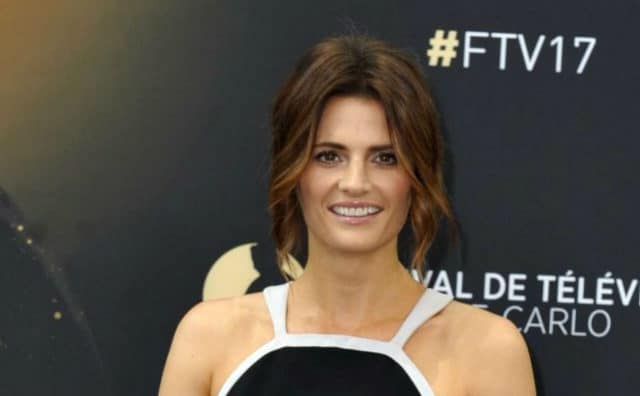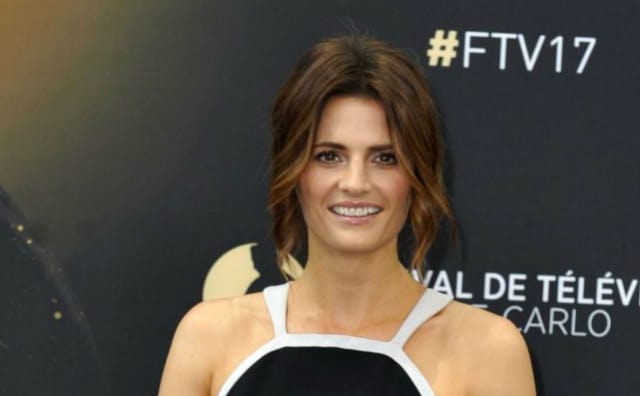 Actress Stana Katic turned 40 today and she's more proof that the days of Hollywood's notorious ideas about women over 30 no longer apply.  Over eight seasons many watched Katic as Detective Kate Beckett on the ABC procedural dramedy Castle.   Since that show ended she's been quite busy!  
This year her successful Amazon series Absentia – a dramatic thriller she both stars in and is an executive producer – is filming its second season.  Then, according to Deadline, she'll be jumping into a Sarah Megan Thomas (Equity) and Lydia Dean Pilcher (Queen of Katwe) film project about female World War II spies.  
Pilcher is the director of this women-centric drama.  Katic will star with Thomas – who is also the screenwriter –  and Radhika Apte (Padman).  Here's the IMDb summary of the yet-to-be-titled film. 
Based on true stories, the film tells the story of Vera Atkins (Katic), a crafty spy recruiter, and two of the first women she selects for Churchill's "secret army"– a pacifist of Indian descent (Apte), and a daring American who is challenged, but undaunted, by a disability (Thomas). These civilian women form an unlikely sisterhood while entangled in dangerous missions to turn the tide of the war.
This film sounds awesome!  It's a perfect example of what women in Hollywood have been calling for.  The chance to tell amazing stories about women and people of color.  
Hidden Figures, the 2016 film about three African-American female mathematicians who worked for NASA and were vital to the success of the 1960's space race, killed the idea that such films wouldn't be successful.  It had a worldwide box-office of over 200 million dollars.  As for issues with female-driven stories directed by women, last year's blockbuster, Wonder-Woman says it all! 
Is 40 the New 30? God, No!
The star of Hidden Figures, Taraji P._Henson, is another actress whose career really started moving after 3o.  Plus, she landed that role, and her starring role as Cookie Lyons on Fox's Empire, after 40. 
Some like to say that 40 is the new 30.  Considering the negative attitude Hollywood has tactically had about women over 3o (Bustle.com), let's just say no to that.  40 is fabulous all on its own!  Jennifer Lawrence aside, the ridiculous standard that a female star has to make it by 30 is quickly becoming obsolete.  Some of Hollywood's most talented actresses didn't begin to hit their stride until 30 and have their best work in their 40's and 50's.
41-year-old Jessica Chastain was 34 when she got an Oscar nomination for The Help.  This Oscar and Golden Globe nominee hasn't slowed down since!  The multiple Emmy-winning Tina Fey was 30 when stepped out from being the head writer at Saturday Night Live and started performing there as well.  Viola Davis has won just about every acting award there is for theatre, television, and film.  Now another household name, she was 35 when she won her first Tony, 43 for her first Oscar nomination, 50 when she won an Emmy, and 51 when she won the Oscar!   
So, happy birthday, Stana Katic! You've joined a group of actresses who are destroying the old stereotype of 30 being the end of an acting career. It's one heck of a club!