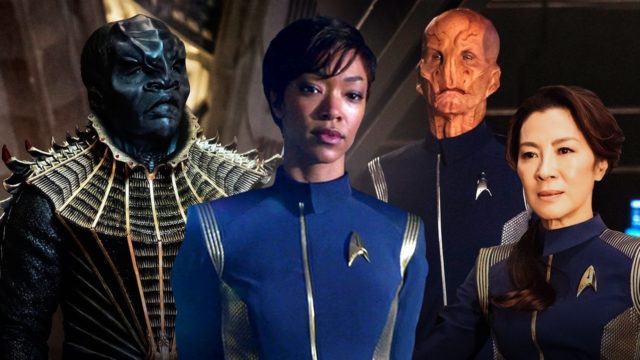 Recently, it was announced that Star Trek: Discovery would be receiving a Season 2. In part, this seems to have been a response to its positive reception by a significant number of both critics and consumers. However, the more important point might have been how Star Trek: Discovery propelled subscriptions to CBS All Access Service, which is CBS's streaming service for CBS content. For an example of how influential the TV show has been in this regard, it has enabled CBS All Access Service to break its own record for the highest number of new subscriptions in not just a day but also a week as well as a month. In other words, CBS would be foolish to pass up on the profit-making potential of Star Trek: Discovery, which is why it has renewed it for a second season in spite of the fact that no more than a limited number of episodes have been released so far.
Was This a Surprise or Not?
To some people, the success of Star Trek: Discovery might have come as a real surprise. After all, while the first episode was previewed on CBS, the other episodes were made available through CBS All Access Service, which requires a subscription. As a result, there were a lot of people who were expecting the TV show to suffer because placing a hurdle to watch something has a negative effect on the number of people who are willing to overcome said hurdle in order to watch it. Furthermore, there is the matter of paying for CBS All Access Service, though it should be noted that it is similar to a lot of such services in that it offers a free trial period.
Regardless, the fact that Star Trek: Discovery managed to bring in enough subscribers to secure a second season suggests not just good things for this particular installment in the Star Trek franchise but also for the franchise as a whole. After all, no more than a limited number of episodes have been released at this point in time, meaning that once people have finished watching them, their next source for further material will be the rest of the franchise. In turn, this could spur the creation of spin-off products of Star Trek: Discovery but other other products set in other parts of the Star Trek franchise, whether those products consist of books, comics, or video games. In fact, interested individuals should know that one Star Trek: Discovery novel has already been released while a second novel is scheduled for release in 2018. Meanwhile, a comic book series has started up as well, meaning that there is what seems like an even-widening range of Star Trek media for an ever-widening number of Star Trek fans. Something that bodes well for the future of the Star Trek franchise as a whole.
As for Star Trek: Discovery itself, it has had its rough moments, which are to be expected of a TV show that has just started up. However, since it is receiving a second season, it seems reasonable to hope that it will become even better as its cast and crew get accustomed to working with one another to create something worth watching on CBS All Access Service.