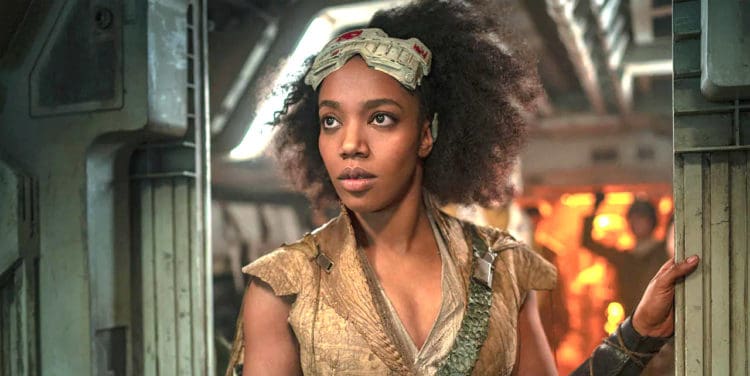 It almost sounds as though the skeptics are coming out of the woodwork now that Jannah, who was initially thought to be the daughter of Lando Calrissian, is reportedly getting her own show. It could be the way that the Star Wars universe has been handled since Rise of Skywalker came out, or it could be just the way that Disney has handled the core movies, to begin with since purchasing Lucasfilm from George Lucas. It feels fair to say that anytime that Star Wars is being discussed there is a healthy amount of skeptics near and ready to offer their two cents or more. But utilizing Jannah could be interesting since it would give another layer of depth to the Star Wars story and send things off in another direction that might be intriguing to see. Also, given the fact that the rumor that she was Lando's daughter has been debunked, she could end up being her own character without any added expectations. It's uncertain how long Billy Dee Williams will want to stick around, but he was great in the last movie since apart from what age had done to him, nothing had really changed that much.
What's tough to say is just how far Jannah would be able to stretch things out and whether or not she would stick around the Alliance or if she would go off on her own. There's also the question of whether or not we would see other characters and situations come in that are associated or are directly from the Legends canon since no matter what they say, the Mouse House has been taking bits and pieces from it since taking over. How far Jannah's story might go is interesting to think about given that if Lando hangs around it could be that the two might be able to share a few adventures or perhaps even taken on a relationship that's akin to mentor and student, or something similar.
Right now there's a lot of the universe left to be explored in a way that the fans haven't seen yet since the Legends canon expanded the story in ways that a lot of people might not even know about given that Lando had his own adventures, Han Solo had his own adventures, and so did Chewbacca and everyone else. There's also the question of whether Jannah will have a constant companion or if she'll have a series of interactions with others that will keep her fairly busy. Given the fact that there are still a lot of books that are out there and hopefully considered part of canon at this time, it's fair to think that Jannah has a lot of opportunity to go and do something that might be inclusive and will hopefully help bring to light other ideas that the Mouse House will continue to build up. One of the biggest impressions was that when Disney bought Lucasfilm it was akin to giving a hyperactive child a toy they didn't fully understand, only to watch them dismantle the thing while keeping certain elements and then changing other things around so much that the fans barely recognized them at times.
That might be a little bit extreme to be certain, but it's not entirely off the mark since Disney has taken Star Wars and switched things around quite a bit since taking over years ago. Not all of it has been hard to deal with, but the efforts that have been made thus far have still irritated and frustrated a lot of fans, while at the same time giving some hope to others that things might balance out eventually. For instance, the idea of including more women into the movies was all well and good since it definitely helped to build things up in a positive way, but divisive messages such as 'the Force is female' managed to irritate quite a few people since there was no need for it. There was also no need for the comments by various actors such as John Boyega, who brought up the issue of people of color in the franchise when simply adding in a more diverse cast might have been just fine to keep things expanding. Seriously, there's no need to run one's mouth when the plan is to push for a more diverse and expansive experience.
Jannah might be a great new character that will help to bring Star Wars to the next few generations if her show can wow the fans and keep with the whole idea of Star Wars, meaning that it will provide a new look at the universe while hopefully keeping some of the elements familiar and unchanged. Change can be a very good thing, so long as it's not always at the expense of the past, but rather as a way to compliment it. There isn't a lot of word on when this will happen, but it's something to watch for no doubt.