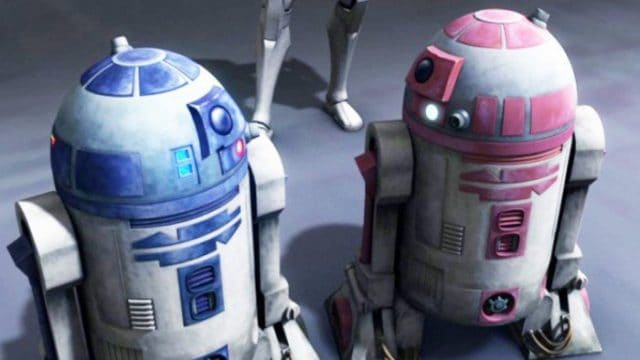 It's something that you rarely stop to think about.  At least I don't really think about it.  And you rarely hear it come up in debates or forums when referring to Star Wars.  Why isn't there a female R2D2?  What about C3PO?  Shouldn't he have a female droid companion?  Turns out that Star Wars was well aware of this and things are about to change in the new Han Solo movie. According to Slash Film
Last week it was reported that Fleabag star Phoebe Waller-Bridge would be joining the Han Solo movie as a performance capture character. At the time I speculated that this either meant that she would be playing some sort of alien creature or a new Droid. A new unconfirmed report claims that Phoebe will be playing the first significant female droid in the Star Wars universe.
The new info comes via Jeff Sneider, a former Hollywood trade reporter now working for Tracking Board, who claims that Waller-Bridge is definitely going to be playing "the first significantly-featured female droid in Star Wars history" in Disney's second Star Wars standalone movie.
BB8 was rumored to be the first female droid in Star Wars: The Force Awakens.  The robot was initially designed as a girl but ultimately J.J. Abrams opted to have the droid be male.   With regard to the possibility that any droids in past Star Wars movies were female, there was a rumor that TC-14 from Star Wars: The Phantom Menace  was female.  However that robot was voiced by John Fensom.
There are a couple of female droids in the Clone Wars animated series but as far as we know, nothing on the big screen yet.