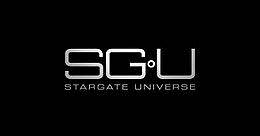 The execs at SyFy are glowing, and the publicists are gushing. Word from the cable channel this morning is that they are turning in their best ratings yet, largely based on the strength of the Stargate Universe, Sanctuary, Ghost Hunters, and Destination Truth numbers.
Stargate Universe continues to be a mega-contender in the Friday night cable numbers, drawing in a staggering 2.85 million live viewers – up 36% from predecessor Stargate Atlantis. The continued comparisons of "smarter, younger, edgier, etc" continue to rile fans of the classic formula, but Stargate Universe seems to be deliver on the show's mission to attract new viewers to the franchise with its character intensive plots.
Sanctuary also more than pulled its weight, bringing in up to 2.4 million live viewers and improving on its previous season in terms of targeted viewer age. Ghost Hunters appears to be the crown jewel, snaring an even 3 million live viewers, heavily concentrated in the age range that delights advertisers.
Here is some wisdom from the SyFy folks themselves:
ork, NY — October 27, 2009 — Extending its summer ratings surge into fall, Syfy smashed yet another viewership record with its most watched October prime in history among total viewers (1,452,000), Adults 18-34 (308,000), Adults 18-49 (733,000), Adults 25-54 (797,000), Women 18-34 (141,000), Women 18-49 (356,000) and Women 25-54 (378,000).
Syfy jumped to #3 in A25-54 and #4 among A18-49 versus all basic cable entertainment networks — its second best monthly ranking ever in these demos behind December 2002 when Steven Spielberg's record-setting Taken premiered.
The record October performance was fueled by strong ratings from Stargate Universe and Sanctuary — which both premiered this month — Ghost Hunters and Destination Truth, the two highest-rated paranormal investigative series on television, along with the annual 31 Days of Halloween spook-a-thon.