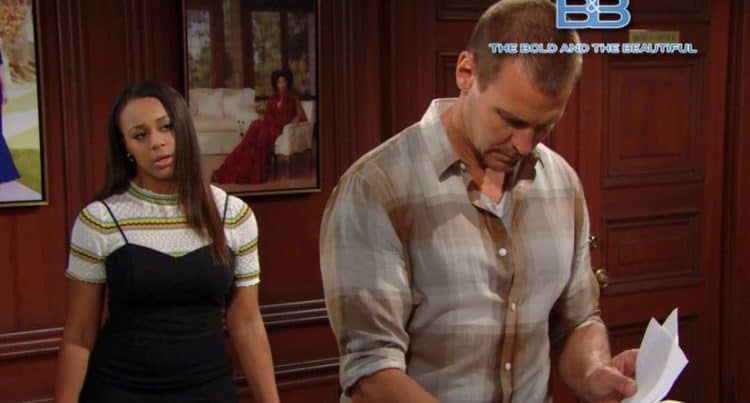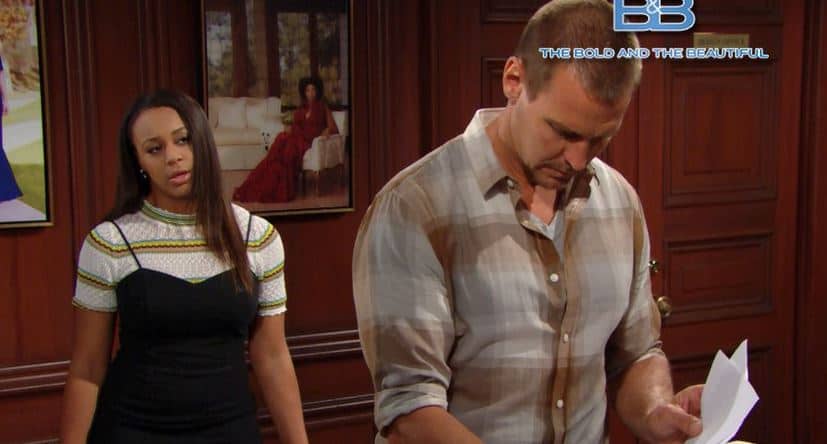 The Bold and the Beautiful fans are sure that things are taking a much worse toll than they thought. There is some talk that there could be a major uproar in the near future, and we are just certain that this could be true in some way. You see, there is a lot happening right now, and no one seems to care that there is all this going on. Bill and Liam had an ugly discussion, and it was all about Steffy and Kelly. Liam is so lost right now. He has no idea how to live his life without being able to have two women in it. He can't understand why Steffy doesn't want to pick him even though he is unable to pick between her and Hope. He's not sure why she went to his dad for revenge, and why his father would allow that. He's not sure where his life is at this point, because she's always allowed him to string her along. And now she's made a decision for him, and it's been ugly for him.
And then we saw that Ridge was the proud dad. He told his daughter he was proud of her, and we like to think that he might even realize that there was a little missing from all the past advice she got from him. He did tell her, after all, that she should do whatever she could to get Liam back from Hope, and he never thought to simply tell her to move on from that loser. But now he's proud of her, and she's very proud of herself. In fact, we have never seen her look as powerful, as happy, or as content as she does right now. There are good new things happening for her.
What's Happening on the Bold and the Beautiful
Dollar Bill Spencer has a gift for all of you in honor of the holiday! Happy #NationalDollarDay from #BoldandBeautiful 💸💵 pic.twitter.com/mI8kMJozcY

— Bold & The Beautiful (@BandB_CBS) August 8, 2018
Were you even aware there is such a thing as national dollar day? We have no idea what it means or what it is, but we think that it should mean all things are a dollar in the entire universe of things. We can see how that might be a little bit crazed and upsetting to some, but there is a chance we could see it be a very interesting day, too. Anyway, it was dollar day, and Dollar Bill Spencer created a fun treat for his fans. Check it out and laugh the same way we did.
What's Next on the Bold and the Beautiful
TODAY: Bill and Liam are impacted by each other's words. #BoldandBeautiful pic.twitter.com/rHrPp7dNbE

— Bold & The Beautiful (@BandB_CBS) August 8, 2018
Bill is so amazing to us. He knew well and clear that his son would not forgive him when he agreed to marry Steffy the night she caught Liam and Hope in Hope's dressing room. And he knew that Liam would never give him a second chance. So the fact that we are going to see Bill plead with his son to forgive him, yet again, for wanting to steal his own daughter-in-law from him and make her his own is just amazing to us. And we cannot believe that he thinks that Liam will forgive him. Of course, Liam doesn't like to have any conflict with anyone, and that's where things go wrong for him. He's not going to sit around and watch as things unfold and people get out of their comfort zone to be in his games. He's actually asking, and then he's going to issue a warning to his son. This should be beyond interesting.
Finally, we are going to see Zoe and Pam have a little bonding session. They both have pets, and they will find that this common interest of theirs is enough to spark a friendship. Emma wants to be all the things that Zoe is suddenly. The amazing supermodel. The girl next door. The one who gets to have a job with Thorne, and the woman everyone seems to like. While we all know that Zoe is out to steal Xander even though she said she was not, things aren't looking good for Emma right now.
Stay tuned for more The Bold and the Beautiful and be sure to check out TVOvermind daily for the latest The Bold and the Beautiful spoilers, news, and updates.