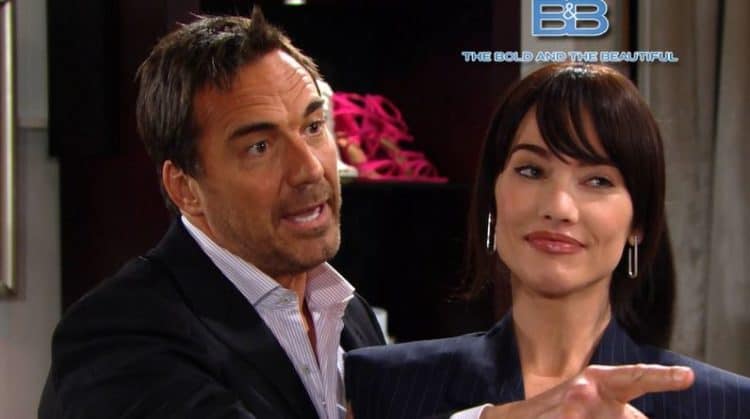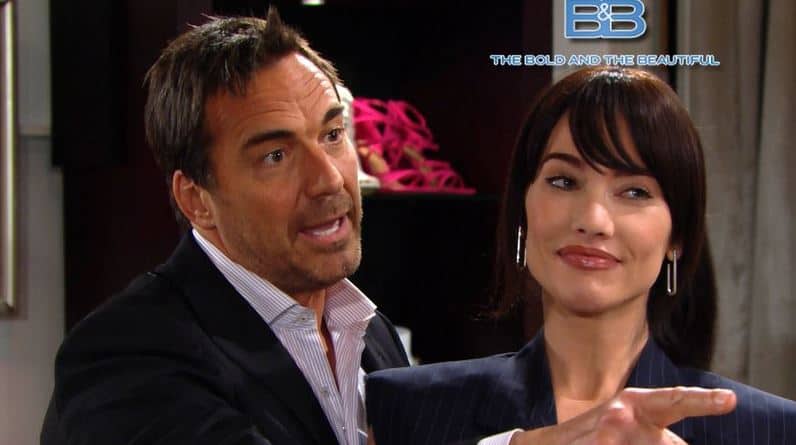 The Bold and the Beautiful fans probably actually spit out their drinks, food, or whatever when they heard Brooke going on and on about Hope having a ring, and her telling her mother to calm the heck down because that ring came from Steffy and not Liam. Steffy put a ring on my finger, mom, not Liam. And that made us laugh harder than we should have laughed. We aren't sure that she had the right to give that away to her, but we aren't sure that she didn't have the right, either. She did, and it was meaningful. We all watched as Liam was furious he didn't think to do it himself, and now he's just a bigger jerk than usual. He's not having a good week with a decision to make that's been handled for him. He's still confused, but he has an idea in what direction he's going, at least.
We've been watching as Thorne has created a few issues for himself, namely hiring the woman who Emma hates to work as a model. She's not happy about it, and Zoe could not be happier. She's getting all she wants to make her plan to take her man back come to life. She's ready to get him back, to take him to her home, and to be with him for the rest of her life. She's not going to have much else to say about it, but she's going to have a moment in her life when she gets something her way for once. Emma is unhappy, but there's not a lot she can do at this point. She's not going to sit back and keep this to herself, of course, but she can't really control Thorne and his decisions in this process. She's got to deal with it.
What's Happening on The Bold and the Beautiful
This new Steffy better be here to stay!! Love her new found freedom and self worth! #BoldandBeautiful

— Heather (@HeatherR120508) August 7, 2018
It looks like the show has given fans precisely what they want in terms of whom they are putting together and who is not together. We see that there is a good chance we will get a bit more of Hope and Liam as they are finally together – though we don't like that she's totally fine being his second choice and his decision based on the lack of other options – and fans are loving seeing Steffy feel so happy and free in her newfound freedom. We hope this is something that sticks around for a long time. She's good this way.
What's Next on the Bold and the Beautiful
TODAY: Emma becomes frustrated when Xander isn't upset that Zoe is working for Forrester. #BoldandBeautiful pic.twitter.com/JLbIHEQSTJ

— Bold & The Beautiful (@BandB_CBS) August 7, 2018
There's a lot going on today, including the fact that Ridge is going to tell his daughter he is proud of her. He's been telling Steffy to go after Liam and to fight Hope and to make sure that she gets this together and keeps her family so that they can have a happy future with their baby, but he never once told her to ditch him and keep him out of their lives. it never occurred to him to tell his daughter that she is strong and capable and perfectly able to live her life as a mother to a little girl without the help of Liam or any other man, and now he is realizing that perhaps his advice is not the best advice in the world. Perhaps he is not giving her all he needs to give her in terms of what she needs for herself.
But we will also see Liam tell his father that he is basically disgusted with him and the decisions he makes. He is not happy that this is the life he is living and that his own father was willing to live with his baby's mother and take in his granddaughter as his own. He's not happy about any of this, and he's going to make sure Bill knows. We think it would be a lot more helpful if he simply let it go and moved on from it, but that doesn't appear to be a problem anyone has at the moment – but maybe soon.
Stay tuned for more The Bold and the Beautiful and be sure to check out TVOvermind daily for the latest The Bold and the Beautiful spoilers, news, and updates.