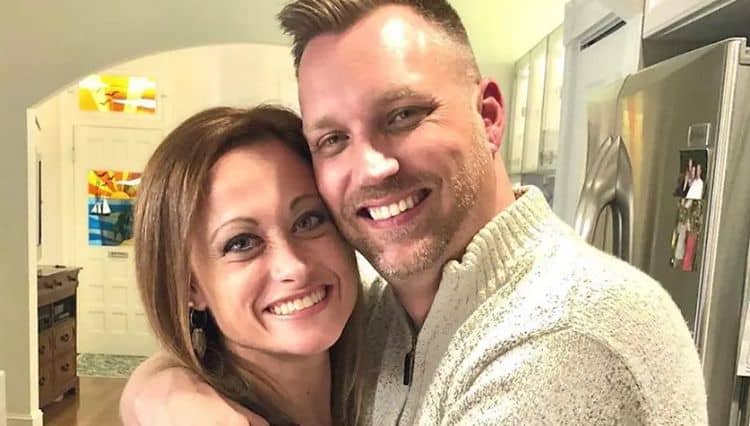 Stephanie Sersen made her TV debut when she appeared on season eight of the lifetime series, Married at First Sight. If you're not familiar with the concept of the show, it's exactly what the name suggests. Each person on the show is paired with soeomne who has been dubbed an ideal match by a panel of 'experts', but they don't actually meet until their wedding day. Although agreeing to marry a person you've literally never met sounds like a crazy thing to do, Stephanie lucked up when she met her now husband, AJ Vollmoeller. The couple's relationship got off to a bit of a rocky start, but they've managed to make it work and are still going strong. Keep reading for 10 things you didn't know about Stephanie Sersen from Married at First Sight.
1. She Loves To Travel
Stephanie isn't the kind of person who likes to sit in the house. She is constantly on the go and loves getting the opportunity to experience new things. She is an avid traveler who has been lucky enough to see lots of cool places all over the world. Some of the countries she's visited include Zimbabwe, Croatia, France, Belize, and Spain.
2. Her Wedding Day Wasn't Personal For Her
Most people would consider their wedding day to be one of the most memorable of their entire lives. However, the dynamic is a little bit different when a person is marrying a complete stranger. Stephanie admits that her wedding day wasn't particular personal to her because she was just meeting her husband for the first time.
3. She Told The Experts She Didn't Want A Couch Potato
The 'experts' on Married at First Sight claim to pair the couples based on common interest and personality traits. Each person on the show gives the experts a clear idea of what they're looking for. For Stephanie, she said it was absolutely important that she not be paired with a couch potato. She is an adventurous person who loves to stay active and it was important to her for her husband to share those same qualities.
4. She's A Brand Ambassador
One of the best things about being on a reality TV show is that it can eventually lead to bigger opportunities. Since being on the show, Stephanie has built up a large following on social media. She has been able to use her popularity online to land brand deals with companies.
5. She's A Financial Advisor
Stephanie is a very career oriented person and she has worked really hard to achieve success in her professional life. She has worked in the finance industry for over a decade and currently holds a position as an engagement controller manager for a company in Philadelphia.
6. She Went To College In North Carolina
Stephanie is a Philly girl, but she actually went to college in North Carolina. She attended East Carolina University from 2003 to 2005 where she graduated Magna Cum Laude with a degree in business administration. She also earned an accounting certificate from Villanova University.
7. She Loves Beer
Lots of women prefer to enjoy a nice class of wine or champaign, but Stephanie loves a good brew. She has an extra special appreciation for craft beer and loves checking out the different breweries in the area. She also enjoys trying different beers from around the world.
8. She Started A Blog
As a travel enthusiast, Stephanie also loves sharing her experiences with the world. She started a travel blog where she also gives people advice on things they should know when traveling to a specific area. If you're looking for the inside scoop on which places to check out and how to make traveling more affordable, her blog is a great place to start.
9. She Formed Genuine Friendships On The Show
When you sign up to be on a reality TV show, especially one like Married at First Sight, you have no way of knowing what you're getting yourself into. Fortunately for Stephanie, her experience on the show not only got her a husband, but a new group of friends. She formed strong bonds with the other women on the show and they remain in touch to this day.
10. She Loves To Scuba Dive
Stephanie is an adventurous person and she never backs down from a challenging experience. Whether at home or on vacation she loves to try new things, but one of her favorite things to do is go scuba diving. She has gotten the chance to scuba dive all over the world and she's even gotten to swim with some sea animals.