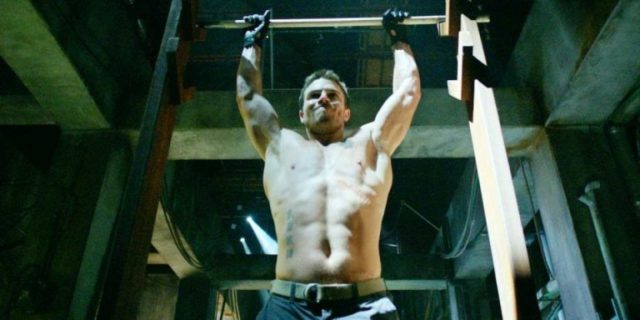 Playing a superhero on television isn't always as easy as it looks, especially if you're doing all of your own stunts and fighting scenes.  Stephen Amell is no stranger to putting in major time at the gym for his role on the CW's Arrow.  In fact Amell is notorious for posting about nutrition as well as sharing a bunch of his workouts with his fans on social meda.  But recently we just found out that Amell is upping the ante a little bit in the fitness department.
Today Amell announced that he will be on American Ninja Warrior with his trainer, Kacy Catanzaro, on May 25th. I doubt he would make this announcement if he was just going to guest host, so though he didn't say it out right, I think it's safe to assume he will be running the course. With Arrow wrapping up filming the season right about now, the timing couldn't be better.
How this is all going to turn out is anyone's guess but Amell made a promise to fans a long time ago and this video confirms is. Amell isn't messing around. Let's see if Arrow shows up to Ninja Warrior. No matter what the results are, you gotta love Amell for putting his money where his mouth is.