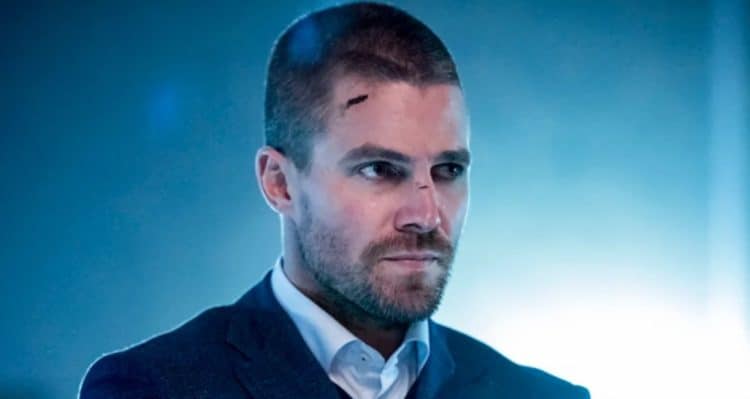 It's very easy to say that Stephen Amell was likely still dealing with the fact that Arrow was about to end and that after so long with the show and having to realize that it was all going to be over soon, he should have taken some time to let the matter settle before going on a podcast run by Michael Rosenbaum to talk about, well, anything. There are some hardheaded individuals out there that would say he should have just gotten over it and moved on, but then there are those that are at least moderately more understanding and would admit that being on a show such as Arrow for a long time would leave someone feeling just a bit anxious once it was finally wrapping up for good, as it appears to be doing. After all, Amell was the star of the show and a figure that many people have enjoyed and looked up to for years now, leaving the show is bound to create a vacuum in his life that he wasn't quite ready to face and as Shawn Depasquale of Screenrant put it, his body just threw in the towel and didn't bother to tell him until it was too late.
The panic attack came during the podcast with Rosenbaum, who aside from having starred in another superhero show had also dealt with his own mental issues in the past. Amell's doctor had already told him that nothing was physically wrong with him, meaning that his anxiety was a large part of his current mental state. But as a lot of us know that the signals the mind sends to the body can go a little wonky at times and can easily result in what feels like an ailment but in truth is just stress and anxiety taking hold and causing a number of problems that will eventually go away, sometimes, if a person is just allowed to relax. Amell had to cut his time on the podcast short to go take a walk and sort himself out, but two weeks later he came back to the podcast and was doing much better. It's amazing the kind of things that can happen when the mind runs amok and starts flipping switches in the body, especially when it comes down to the fight or flight mode as the only options that are left. Amell thankfully took the second option as he took off to go for a walk and get himself under control, but since then it sounds as though he's been doing fine and has recovered quite nicely. Samantha Kubota of Today has more to add to this story.
It has to be kind of tough for actors when there's no idea of what project they'll be going to next or where they might land once a show or a movie is done. Those that have created huge reputations that they can bank on don't likely have this kind of stress since they tend to land on their feet more often and are offered one job after another, or so people would think. Actors still have to audition for roles even now, as a lot of them aren't just given anything other than an exorbitant paycheck if they happen to be considered a big name and a big draw in show business. Stephen Amell is known by a very large fan base but it's still enough to wonder if his net worth and his reputation are enough to keep him going when it comes to any work post-Arrow. There's already a series that he's going to be moving to thankfully but the idea is still kind of hard to imagine when it comes to various actors that are always hustling and trying their best to get gigs that will pay as well as the one's they've just come from. Arrow was a show that for the most part kept Amell on the radar of many individuals throughout the years it was running and provided a great deal of job stability as the story continually adapted and evolved. Once it was determined that the show would end quite a few fans were wondering just what Amell would do next now that his days as the famed archer were about to be over and done with. Matt Webb Mitovich of TVLine has more to say on this subject.
Well, it does sound as though he's going to land on his feet and he will be able to continue building his reputation in a different show, but quite a few people are going to miss Arrow and whether or not anyone else has had panic attacks thinking of life without Oliver Queen is hard to say. It might have been better had Amell just taken some time to himself and reconciled with the fact that the show was ending, rather than go out and try to promote anything or even try to talk to anyone about it right away. Sometimes it takes time to adjust to such a big change in one's life.