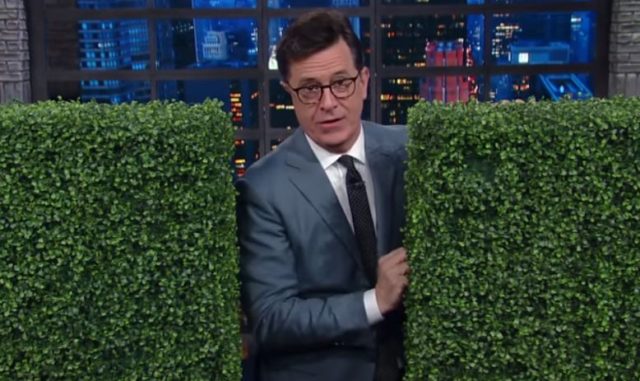 Even though the firing of FBI director James Comey is serious business I have to admit the funniest thing to come out of this is what happened with Sean Spicer. Cutouts of press secretary Sean Spicer in bushes have quickly become a new Internet meme. The joke began after a report from The Washington Post on Tuesday following President Trump's stunning decision to fire FBI Director James Comey.
Spicer did not make any on-camera appearances on Tuesday, but The Post reported that Spicer at one point spent several minutes "hidden in the darkness and among bushes" outside the White House while deputy press secretary Sarah Huckabee Sanders and Trump adviser Kellyanne Conway made TV appearances. People have responded by printing cardboard cutouts of Spicer and putting them in their garden hedges.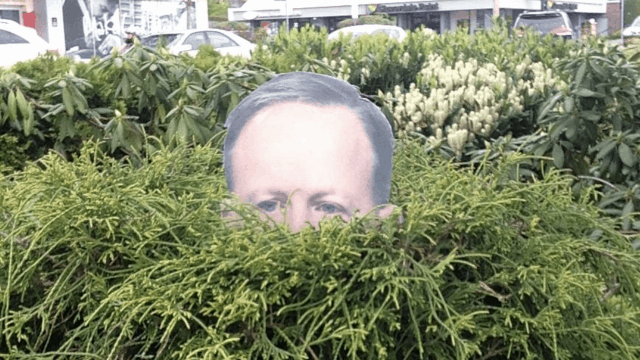 Many are speculating that Trump is going to fire Spicer after the incident and replace him with Sarah Huckabee Sanders who appears to be way more adept at handling the press as well as pressure that comes along with the job.  In the meantime the mocking of Sean Spicer continues to become one of media's favorite pastimes.   On the late show, Stephen gives a refresher on prepositions after The Washington Post publicly corrected a report that Press Secretary Sean Spicer hid 'in' the bushes from reporters.
Check it out below: