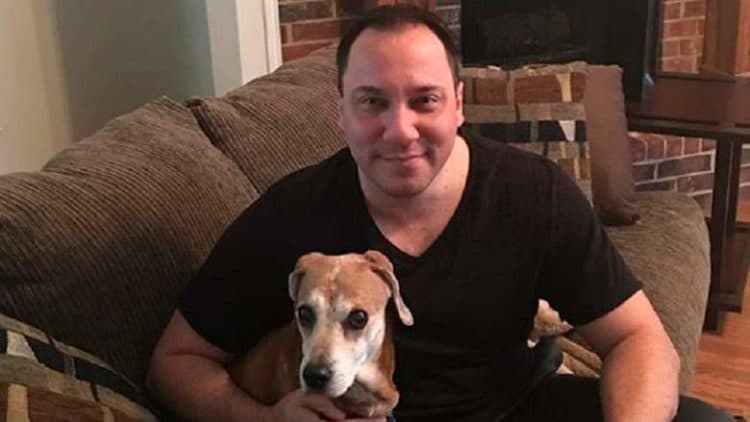 It happens every time. When ABC announces a new season of The Bachelor or The Bachelorette, we all say we are going to watch, we are going to learn as we go, and we are not going to rely on Reality Steve to tell us what happens. But, we are all lying to ourselves as we casually go through the internet to see what Steve Carbone, AKA Reality Steve, has to say about the contestants, the season, and the winners. He is rarely wrong, and when he is wrong, he makes sure we know as soon as possible. We don't know who this man's source is inside the show, but they feed him all the best information, and he is rarely wrong about the outcome of anything. It's time the world gets to know the man behind all the secrets that these people have to share.
1. Everyone is a Spy For Him
This is a man who has people who have people who have people everywhere they go. He once received a text message from his own ex-girlfriend who was sitting on a plane behind former bachelorette/bachelor star Nick Viall who just so happened to be chatting all about the fantasy suite date he was on. The kicker? Reality Steve and that particular ex hadn't been in contact in more than five years.
2. He is A Texan
When he's making us all sure about what is going on in the bachelor land, he is doing so from his home in the Dallas area. He's from the Dallas suburb of Frisco, Texas, and he has his very own home office in which he goes through information to share with the world.
3. He's Been Blogging Since 2004
Yeah, so…that's a long time. Did you know there were even blogs back then? Did the internet even exist back then? We kid, of course, but honestly – it was a long time ago and most of us probably didn't know much about blogging and the internet. He started his gig as a man who simply told the world what happened the night before on his favorite reality shows.
4. He Changed the Game in 2009
Five years into his blogging hobby, Reality Steve decided he would change the game a bit. He wasn't your everyday average blogger. He wasn't going to recap things all day long any longer. He was going to do a little Nancy Drew-type work and find out what's up and predict the future. He went into the detective work in terms of asking around to see if anyone knew what might be going on, and that's when his blog changed. He wasn't a recap. He was a spoiler.
5. His Ex Further Changed the Game
While sitting behind Viall on the plane, she sneakily put her phone between the seats and began recording everything. At the time, Viall was a contestant looking for love on Andi Dorfman's season – we all remember how that situation went down – and she managed to get everything he said on the tape. In the videos, he was horrified that they were together in the fantasy suite and that she didn't choose him in the end and that she chose the other guy, and now Reality Steve had all the answers to every single thing that happened weeks before anyone else on television would ever have it.
6. He Left His Day Job in 2011
It was 2011 when Steve Carbone was making enough money to finally leave his day job and focus full-time on his blog. He's making it work with a very relaxed, but very pointed, schedule each day, and he is good at what he does. He learned some hard lessons along the way – and now he goes hard into his deep dives and into his information to find out if it is true.
7. He is Allegedly Dating
As of 2020, it's been said that he and "Big Brother," contestant Kat Dunn are an item. He made it public during an Instagram live session back in 2020, and things did not go well for him. Many people told him she is out of his league, others told him that she is using him, and others were shocked he was dating a woman. It was not an announcement that went well for him.
8. He is a Dog Guy
Reality Steve is a man who loves dogs. He has one. Her name is Luka, and it took him more than two years to find the perfect dog for himself. She was 3 when they were connected, and he is absolutely smitten with his sweet puppy.
9. He's a Beauty Queen
Did you know that Steve is a beauty queen? He was the first-ever beauty contest winner at his high school. He was Mr. Griffin 1993. He even shared the photo of himself in a pair of black pants, a white tee, a crown, a sash, and he has a bouquet of red roses in hand. It's literally the best.
10. He Was in Sports Radio
Before he took up a career in writing spoilers about cheesy television romances that very rarely ever work out, he was in sports radio for some time. That, of course, did not pay as well as what he is doing now.